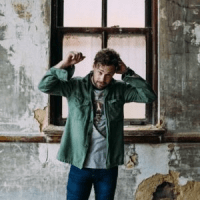 With a sound rooted at the intersection of country, rhythm and blues, and southern rock, Lewis Brice comes at you with high-energy stories; sounds that catch the ear and make you want to move. Born and raised in Sumter, South Carolina, he grew up singing in church choir and praise bands. Lewis eventually moved to Charleston where he began performing his first live shows, presenting his own music to a new crowd.
Lewis currently lives just north of Nashville, TN, where he spends his time writing and working on new music. He travels and performs all over the country, including regular appearances in Key West. Blessed to play shows with friends and family including many talented artists he admires such as Lee Brice, Jerrod Niemann, Nick Norman, The Cadillac Three, American Young, LOCASH, Hank Williams Jr., Gary Allan, Chris Janson, and more; he has been able to spread his original music in front of attentive audiences and continuously grow a strong fan base.
Lewis made headlines with 2010's "Ordinary Girl," co-written with Dallas Rogers, which made a small window on the Mediabase charts and reached #67 on the iTunes Country Music chart. He appeared in CMT's first season of "Can You Duet," coming in 8th place out of the thousands. Additionally, Lewis took on the lead role in the 2014 ACM Song of the Year music video for "I Drive Your Truck," performed by his brother Lee Brice.
Lewis Brice's live show is one full of energy, with songs that bring a southern rock groove, narrative lyrics and bluesy soulful singing. Lewis's band, known as The Escorts, consists of Nashville native Johannes Greer on drums, Phil Lester on bass, and guitarist/multi-instrumentalist Josh Waters. Together they bring their musical character and incredible skills to create an experience you won't forget.
Lewis's debut EP, produced by himself and his brother Lee Brice in conjunction with Dan Frizsell, Ben Simonetti, and Brian Bunn, is available now at all shows and wherever digital music is sold. The record's standout tracks 'Best Ex Ever' and 'Messin' With My Mind' have been featured on Sirius/XM The Highway, CMT Music, and Spotify's 'Wild Country' and 'New Boots' playlists. With a full schedule of touring to support the record ahead and new music on the way shortly after, stay tuned for much more from Lewis Brice!