WJVL

and Travel Quest want to send YOU to the 52nd Academy of Country Music Awards!
Package includes: Airfare for 2, Hotel Accommodations, 2 Tickets to the ACM Awards Show!
Plus, you'll have a couple days to do some other things in Vegas!  
You'll fly in Friday, March 31st and come home Monday, April 3rd!

Sign up at the following locations:


3000 Milton Ave #112, Janesville, WI 53545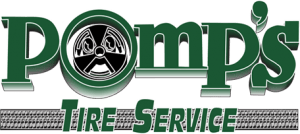 3530 N Newville Rd, Janesville, WI 53545
Or register online at:


Access Evansville Ford's Online Entry HERE


WJVL/Travel Quest Academy of Country Music Awards Trip Giveaway
Official Contest Rules
  
WJVL/Travel Quest Academy of Country Music Awards Trip Giveaway
Official Contest Rules
(published 2/15/2017)
You must be 21 years or older to enter the contest.   Limit of one entry per person at each sponsor location (if more than one location) for entire run of contest.   Only official entry forms will be considered eligible for the final drawing and all blanks on the official entry form must be completed. For requested information that a contestant does not possess (for instance, if you do not have an email address) you may answer N/A.   A telephone number where we can reach you between the hours of 8am and 5pm weekdays must be included on your entry blank.  Illegible entries will be considered void.
Register at participating sponsors and/or online as detailed in official contest announcements on WJVL, 99.9FM or as listed on the associated contest page at wjvl.com .
Registration opens at 8am on Monday, February 20th, 2017 or as soon as entry boxes are in place. Registration closes at 12pm on Friday, March 17, 2017.
One grand prize winner will be selected at random on Friday, March 17th after 12:00 p.m. from all entries received by the close of registration. The Grand Prize Winner will be announced on Monday, March 20th at 8:30am on 99.9FM, WJVL.   Winner need not be listening to win and will be contacted by phone and/or U.S. Mail to make arrangements to claim the prize.
The grand prize, which includes selected travel arrangements for two (2) persons, will be awarded to one single winner as a complete package of which the individual elements may not be separated. The prize is not transferrable to anyone other than the original winner selected.    The winner may choose any guest to accompany them provided that a) that guest is also 21 years of age or older or b) the winner is the parent or legal guardian of anyone under the age of 21 who they choose to have accompany them.   In the event that the original grand prize winner is unable to accept the prize as described, including all dates and conditions, WJVL reserves the right to draw an alternate winner.
Prize Information: The grand prize is a travel package certificate fulfilled through Travel Quest (1821 Milton Ave # B, Janesville, WI 53545.  Phone:(608) 754-6630) consisting of three separate elements – airfare, hotel and show tickets defined as follows and subject to changes from the Issuing entity and/or Travel Quest:

Airfare: Two round trip coach class Southwest airline tickets from Milwaukee Mitchell International Airport (MKE) to McCarran International Airport (LAS) in Las Vegas, NV. Flight details at time of rules publication:  Outbound flight tentatively departs Milwaukee on Friday, March 31, 2017 at 1:35pm and returning flight arrives in Milwaukee at 1:35pm on Monday, April 3, 2017.  Airfare value is $990.   ALL FLIGHT DETAILS ARE SUBJECT TO CHANGES DEEMED NECESSARY AND/OR APPROPRIATE BY TRAVEL QUEST TRAVEL AGENCY, THE PROVIDING AIRLINE COMPANY, AIRPORT, SECURITY AGENCY OR ANY OTHER AGENCY, COMPANY OR ORGANIZATION RESPONSIBLE IN WHOLE OR IN PART FOR THE AIR TRAVEL.   WJVL and Travel Quest are not responsible for flight changes resulting in departure or arrival day or time alterations imposed by the Airline, Airport or their parent or subsidiary agencies or companies or any other agency or incident.
Hotel: A 3-night stay for two guests in a double room at New York-New York Hotel in Las Vegas checking in on March 31, 2017 and checking out on April 3, 2017.   No upgrades or alterations in the room type are allowed.  Hotel arrangements are subject to change to similar accommodations at the option of Travel Quest Travel Agency and/or The Hotel.   Hotel Value is $500.
Show Tickets: Two "Bronze" general admission tickets to the 51st Annual Country Music Association Awards Show on Sunday, April 2, 2017, 5:00 pm PST at T-Mobile Arena, 3780 S. Las Vegas Blvd., Las Vegas, NV 89109.  Ticket Value is $700.

Grand prize winner is responsible for any and all charges, planned or unplanned, associated with the acceptance, receipt and use of the grand prize package elements. These may include, but are not limited to:  ground transportation to and from the airports and within the city of Las Vegas, parking fees, tips and gratuities, baggage charges, baggage handling and related charges, meals, taxes, surcharges and any other incidental expenses.
No portion of the grand prize package may be changed, substituted, transferred or converted to cash. If the grand prize is not accepted by the original winner, we reserve the right to select an alternate winner.
Winners are responsible for any taxes or fees associated with winning the prize, including but not limited to federal and state income tax. Prize winner information and values will be reported to the IRS.  The full prize award value of roughly $1900 will be reported to the IRS regardless of any changes in use of the prize after accepted by the Grand Prize Winner.
Bliss Communications Inc., Travel Quest, and their parent and subsidiary companies and participating contest sponsors are not responsible for any liabilities arising directly or indirectly from the award or use of the prize; make no claim as to the ability of the various travel partners to fulfill their obligations as outlined herein and offer no warranty or other guarantees regarding acceptance or use of the prize.
All decisions of WJVL regarding the contest are final. WJVL reserves the right to alter any part of the descriptions, rules or contest structure after airing announcements of such changes for a minimum of 24 hours and updating the official rules posted on our website.
For online entries, WJVL is not responsible for any issues arising within the digital pathway between the entrant and the station. These issues include, but are not limited to: access to a computer or mobile device, data restrictions, email size restrictions, bandwidth issues or restrictions, connectivity issues, time stamp issues, SPAM filtering issues on either end of the communication, hardware or software compatibility issues and other potential causes of that might impact the eligibility or entry to any online contest.
WJVL reserves the right to disqualify any entry not conforming to the rules of the promotion at any time. WJVL and its contest and promotional partners assume no responsibility for entry fraud committed by any entrant.  In the event it is determined that an ineligible entrant wins a prize, WJVL reserve all rights to the ownership and return of the prize and all costs associated with remedying any prize award to an ineligible entry or entrant.
By entering, contestants agree to allow WJVL and Travel Quest travel agency the complete and unrestricted use of their photo, likeness, name, video and/or voice recording and public social media posts regarding the contestant's participation in the contest, as a part of their promotional efforts without further compensation.
Employees and immediate family members of WCLO/WJVL and all other properties owned by Bliss Communications Inc., Travel Quest and participating sponsors are not eligible to enter. The term "immediate family" includes spouses, parents, grandparents, grandchildren, brothers, sisters and children of an employee.
Your contest entry information will not be sold or made available to any outside parties and will be provided (upon request) only to entities directly involved in the contest.
No purchase necessary to enter. Void where prohibited.