When you wake up do you have bedhead!?!   Upload a picture of your bedhead below for a chance to win a V-5 Pillow-Top Mattress valued at $1,299 from Verlo Mattress!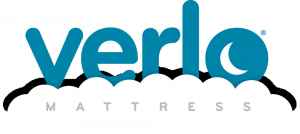 May is better sleep month and Verlo Mattress is giving you a chance to enjoy a good night's rest with this great prize package!   A random winner will be chosen from all the entries with the grand prize drawing June 7th!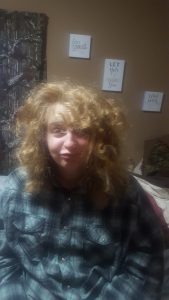 Congratulations to our winner Rachael Baldwin!
Official Contest Rules
1)       This is an 'email photo contest'.   All entries must be received using the official online form at at www.wjvl.com/bedhead (WCLO users will be redirected to the entry page at www.wjvl.com/bedhead).   Photos must be in .jpg or .png format and no larger than 3MB in file size.  It is acceptable to scan printed photos into one of the two accepted formats for submission.  One entry per person and/or email address.  You may enter on either station website – but you may only enter the contest one time.   All entries from both stations will be combined for the final prize drawing.
2)       To enter, take a "headshot" photo of you or someone you know (provided you can provide proof of their permission to post the photo on their behalf) and upload it on the official entry page as described above.  WCLO/WJVL reserves the right to reject any photo entry that would be considered in poor taste, vulgar, lewd or otherwise deemed inappropriate for display on the station website.
3)       Photos must be a headshot only, no lower than the neck/shoulder line of any individual subject, showing what your 'bed head' looks like in the morning.
4)       Photos will become the property of WCLO/WJVL radio.   By entering, you give WCLO/WJVL the unrestricted authorization to use your name, photo, voice recording, entry materials or likeness in promotional materials without further compensation.
5)       For contests including online components (web entry form, social media entry or email form/entry), Bliss Communications, Inc., and its subsidiaries including WCLO and WJVL and all associated sponsors are not responsible for any issues arising within the digital pathway between the entrant and the station. These issues include, but are not limited to: access to a computer or mobile device, data restrictions, email size restrictions, bandwidth issues or restrictions, connectivity issues, time stamp issues, SPAM filtering issues on either end of the communication, hardware or software compatibility issues and other potential causes of that might impact the eligibility or entry to any online contest.
6)       One grand prizewinner will be selected at random from all combined entries received from both WCLO and WJVL websites through 12:01 pm on Thursday, June 7, 2018.  The winner will be announced on Friday, June 8, 2018 between 8:30 and 9:30 a.m.  The winner will be notified through one of the contact methods on their official entry.
7)       The Grand Prize is a certificate redeemable for the following:  One (1) Model V5 pillow top single sided queen mattress.  The prize is valued at $1299.00.   Delivery and installation is not included.
8)       The prize certificate has no cash value, cannot be transferred or sold and will be void 90 days after the issue date if not redeemed.  The certificate cannot be applied to previously purchased merchandise or merchandise currently on order or under contract.
9)       Entrants should be aware of the potential tax consequences of winning any prize.  Awards of prizes valued at $600 or more will be reported to the IRS.
10)   WCLO/WJVL reserve the right to disqualify any entry not conforming to the rules of the promotion at any time.  WCLO/WJVL and its contest and promotional partners assume no responsibility for entry fraud committed by any entrant.  In the event it is determined that an ineligible entrant wins a prize, WCLO/WJVL reserve all rights to the ownership and return of the prize and all costs associated with remedying any prize award to an ineligible entry or entrant.
11)   Employees and immediate family members of WCLO, WJVL, Verlo Mattress Factory Inc., and participating sponsors are not eligible to participate.   The term "immediate family" includes spouses, grandparents, parents, siblings, children and grandchildren of the contestant.
12)   The decisions of WCLO/WJVL station management as to the interpretation of these rules are final.  By participating, contestants agree to be bound by the decisions of WCLO/WJVL station management in any disputes arising from the participation in or execution of the contest.
13)   Failure to comply with any published contest rules is grounds for immediate disqualification from the contest.
14)   Bliss Communications Inc., and all its subsidiary operations including WCLO and WJVL are not responsible for any liabilities arising directly or indirectly from the award or use of the prize.
15)   No purchase necessary.  Void where prohibited.
16)   Contest begins May 14, 2018.   Contest Entry Ends June 7, 2018.