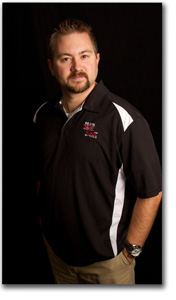 WEEKDAYS 2p-6p
HOMETOWN:
Born in Madison. Raised in Stoughton until 3rd grade when we relocated to Three Lakes, Wisconsin.
HOW DID YOU GET STARTED IN RADIO?
My dad talked the General Manager of the radio station in Eagle River, WI into letting me audition for a weekend News, Weather & Sports reporter job that was open. I got the audition and the job! I was 16 years old.
HOBBIES:
Deer and turkey hunting, fishing, going to movies, concerts, watching sports (Packers, Badgers, Brewers, Blackhawks) and spending time with my wife and our 2 daughters.

FAVORITE COUNTRY ARTIST:
Dierks Bentley, Blake Shelton, Keith Urban, Gary Allan, oh…I was just supposed to pick one? I like 'em all!
WHAT WOULD YOU BE DOING IF YOU WEREN'T IN RADIO?
Probably a job in sales or doing voiceovers full-time with my home studio. I've also "dabbled" in HVAC. I have three family members who own their own business. (Brown Heating in Deerfield; RA Heating in Evansville; All-Season Temperature in St. Germain). That's real work!
FAVORITE QUOTE:
"If you know what you're worth, then go out and get what you're worth! But you gotta be willing to take the hits." –Rocky from the movie "Balboa"
SOCIAL:
Follow me on Twitter & Facebook!