Saturday 3P-7P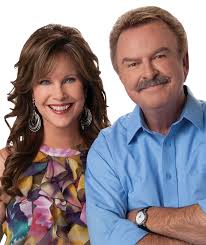 Lorianne Crook and Charlie Chase are not only two of the most well-known authorities on the Country music scene; they are also huge fans of the format.
The Crook and Chase Countdown adds interactive segments into the mix, such as the Facebook Face-Off, the Weird Food challenge, and country lifestyle elements like cooking and decorating.
Join in the fun as Crook & Chase count down the Top 30 country songs of the week, Saturday afternoons 3P-7P on 99.9 WJVL!