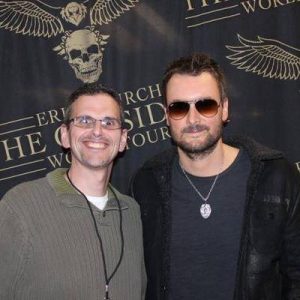 ON AIR: Weekends
MINUTEMAN PRESS INBOX (Email Sean)
HOMETOWN: Peoria Heights, Illinois
HOW DID YOU GET STARTED IN RADIO? When I was in college, a friend was working in Peoria at a radio station overnights on the weekends. He said they were looking for someone to run the board for a weekend oldies show (my how times have changed) That was my first radio job and the beginning of my love for the business.
HOBBIES: Love watching sports, including baseball, football and hockey (Sorry Brewers fans, but I am a die-hard St. Louis Cardinals fan), spending time with my teenage girls, traveling, and of course eating out with my better half.
FAVORITE COUNTRY ARTIST: I love Thomas Rhett and Rascal Flatts.
WHAT WOULD YOU BE DOING IF YOU WEREN'T IN RADIO? I would be working for a non-profit organization, making a difference in the community.
FAVORITE QUOTE: The late Jim Valvano (Head Basketball Coach at North Carolina State) was quoted when fighting cancer, which is how I live everyday….."Don't give up. Don't ever give up."