Presenting an all new season of WJV

ido

L!
We just couldn't wait until October… so we're not!
Each week, our top three contestants will win $100 and advance to the Whiskey Ranch Battle Finale with a chance at the
$1,000 top prize

!  Plus, your chance to win great door prizes each night!
Join us at our upcoming Idol Stops: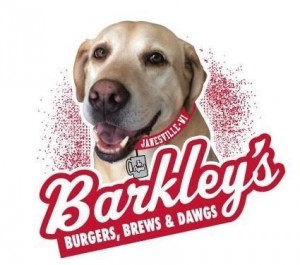 Thursday, March 2 from 7 to 9 – @ Barkley's
WEEK 1 WINNERS:
Sara Brauer, T.J. Farley, & Ben Stenzel
 
Thursday, March 9 from 7 to 9 – @ Fast Eddy's
WEEK 2 WINNERS:
Justin Van Keulen, Comeneisha Dixon, & Jill Jimenez

Thursday, March 16 from 7 to 9 – @ The Anchor
WEEK 3 WINNERS:
Kerstina Aldrich, Kim Ott, & Matt Wiley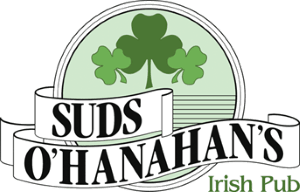 Thursday, March 23 from 7 to 9 – @ Suds O'Hanahan's
435 E Grand Ave, Beloit, WI 53511

Thursday, March 30 from 7 to 9-Whiskey Ranch in Downtown Janesville—GRAND FINALE!
24 N Main St, Janesville, WI 53545
"WJVL IDOL" 2017 Official Rules:
You must be 21 years of age or older to participate in the contest.
Attend scheduled WJVL IDOL appearances as heard on 99.9 FM, WJVL from March 2, 2017 to March 30, 2017 or view the list of venues at www.wjvl.com.
QUALIFYING EVENTS:  At each venue except for the March 30th finale' event, persons wishing to compete should request an entry ticket from the WJVL official on duty.   Contestants will be selected at random from all entries accumulated during the live appearance times and invited to perform one country song from the available library of Karaoke selections at the venue.  Contestants may not provide their own music but must choose from available selections at each venue.  The maximum number of contestants at any audition venue will be 24.  Contestants must be present when their entry is called to be eligible to perform.
All contestants at each venue will be judged by a 3-judge panel unique to each event, using consistent criteria at each event.  The judging results and scores will not be revealed to any participant or spectator and will be used solely to determine each event's three qualifiers who will be invited to the finale' event on March 30th at Whiskey Ranch in Janesville.
At each event (except for March 30th), the top three scoring contestants based on cumulative judge scoring, will each be declared a qualifier for the finale' event and will win $100 in cash.   Contestants are able to qualify only once during the contest and may only win one cash prize leading up to the finale' event.
All contestants, by performing, give their unlimited consent to the posting of their performance to websites and social media sites including but not limited to WJVL, Facebook and other social media outlets to promote the contest.
At each event, the three judge panel will score each contestant on a variety of criteria.   Copies of the actual judging sheet are available by requesting one in writing via email to programming@wjvl.com or by requesting in person at the WJVL studios during regular business hours.
The WJVL IDOL Finale' event will be a judged event with pre-determined judges from a variety of backgrounds.   The judges will select one winner based on the same criteria applied in the preceding rounds of the contest.
Decisions by contest judges at each event including the finale' are final.  In the event of a tie in the vote scoring, an audience applause vote will be used as the tiebreaker, with the decisions of the judges' final.
Three "qualifiers at large" will be selected at random from all entries received during a special registration period during the finale appearance at Whiskey Ranch on March 30th.  The "qualifiers at large" will be announced throughout the finale' and invited to perform 'on the spot' during the finals performances with equal consideration by the judges for the grand prize.
The winner at the WJVL IDOL Finale will receive a $1000 cash prize (to be awarded in the form of a check upon verification of eligibility)
By registering, you give WJVL and the participating venues the unlimited permission and authorization to use your name, likeness, image, photo, performance video and voice recording, entry materials, and any other contest-related materials in promotional and advertising displays, print ads, announcements, commercials and web site publication without any further compensation at any point in the future.
All decisions of WJVL and regarding the execution of the contest and interpretation of the rules are final.
WJVL reserves the right to disqualify any contestant not conforming to the rules of the promotion at any time.
WJVL and its promotional partners are not responsible for any errors or omissions contained in these rules and reserve the right to correct such errors, if any, without any penalty or liability.
WJVL, Bliss Communications LLC., participating sponsors and their parent and subsidiary companies are not responsible for any liabilities arising directly or indirectly from participation in the contest or the award or use of any prizes, and offer no warranty or other guarantees regarding acceptance of the prize except as may be outlined directly herein.
Winner is responsible for any taxes or fees associated with winning the prize, including but not limited to federal and state income tax, state sales tax, title and registration and license fees.
No purchase necessary to play or enter.  Void where prohibited.
Contest opens March 2, 2017 and ends March 30, 2017.