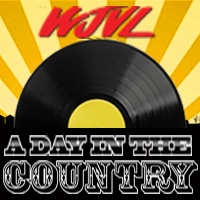 March 8th:

1969
"Only the Lonely" a song written by written by Roy Orbison and Joe Melson gave country singer Sonny James a #1 hit on the Billboard country music charts.
1975
Olivia Newton-John was at #1 on the US Country chart with Have You Never Been Mellow. The title track was also a US #1 single. Newton-John received a Grammynomination for Best Female Pop Vocal Performance for her work on the song "Have You Never Been Mellow."
1989
Stuart Hamblen who was one of American radio's first singing cowboys died in Santa Monica. He wrote "This Ole House", which has been covered by many artists including Rosemary Clooney, Jimmy Dean, Boxcar Willie, Bill Black, and UK singer Shakin' Stevens.
1989
The country music-themed quiz show Fandango aired for the first time on TNN.Hosted by singer Bill Anderson, it became one of the longest running game shows on a cable network, ending in 1989.
1992
Garth Brooks was at #1 on the Country singles chart with "What She's Doing Now", the third single from his album, Ropin' the Wind.
2009
Hank Locklin died. A member of the Grand Ole Opry for nearly 50 years, Locklin had a long recording career and scored the hits, "Please Help Me, I'm Falling", "Send Me the Pillow That You Dream On" and "Geisha Girl".
2014
The Outsiders the fourth studio album by Eric Church was at #1 on the Country chart. After the release of the album, Church urged fans not to shuffle the song list on their playlists, saying "Anybody puts it on shuffle, I"ll come kill them myself. It's made to be listened to start to finish.