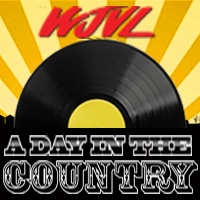 August 8th: On this day
1921
Born on this day in West Monroe, Louisiana, was Webb Pierce who became one of the most popular American honky tonk vocalists of the 1950s, charting more #1 hits than any other country artist during the decade. His best know hit "In The Jailhouse Now," stayed on the charts for 37 weeks in 1955. Pierce died after a long battle with pancreatic cancer on February 24, 1991.
1932
Born on this day in Dover, Florida, was Mel Tillis, country music singer who scored the 1972 US #1 'I Ain't Never'. Tills is also known for his hits "Good Woman Blues", and "Coca-Cola Cowboy".
1939
Born on this day, was Phil Balsley, Country singer, songwriter with The Statler Brothers who had the 80's US Country #1 hits 'Elizabeth' and "Do You Know You Are My Sunshine".
1943
Born on this day in Alamosa, Colorado, was Michael Johnson, pop, country and folk singer-songwriter and guitarist best known for his 1978 hit song "Bluer Than Blue" and his two #1 country hits from 1986, "Give Me Wings" and "The Moon Is Still Over Her Shoulder". He also co-wrote "Cain's Blood", the debut single of 1990s country group 4 Runner.
1950
Born on this day in Toledo, Ohio, was Jamie O'Hara, country music artist who between 1986 and 1990, with Kieran Kane comprised The O'Kanes, a duo which charted seven singles on the Billboardi Hot Country Singles charts, including the #1 single "Can't Stop My Heart from Loving You".
1953
Born on this day in Detroit, Michigan, was Todd Cerney, songwriter and musician. He composed "Good Morning Beautiful", a 2002 five-week country #1 hit for Steve Holy (co-written with Zack Lyle). In October 2009, Kenny Rogers and Dolly Parton reunited for the first time in 25 years to sing "Tell Me That You Love Me," a duet that Cerney co-wrote. Cerney died in Nashville, Tennessee on March 14, 2011 from melanoma, a disease with which he had first been diagnosed with in November 2010, following a brain seizure. He was 57 years old.
1973
Born on this day in Cleveland, Tennessee, was Mark Wills, country music artist who scored the 1999 US #1 Country hit "Wish You Were Here."
1975
American Country musician Hank Williams, Jr. suffered a near fatal fall off the side of Ajax Mountain in Montana. He slipped while mountain climbing and fell nearly 500 feet, landing on a boulder. He suffered multiple skull and facial fractures and later to hide the scars and the disfigurement from the accident, Williams grew a beard and began wearing sunglasses and a cowboy hat. The beard, hat, and sunglasses have since become his signature look, and he is rarely seen without them.
2013
Jack Clement died aged 82. The songwriter and record producer is best known for his work with Johnny Cash. Clement wrote a number of highly successful songs that have been recorded by Johnny Cash, Dolly Parton, Ray Charles, Carl Perkins, Bobby Bare, Elvis Presley, Jim Reeves, Jerry Lee Lewis, Charley Pride, Tom Jones, Dickey Lee and Hank Snow. He was inducted into the Nashville Songwriters Hall of Fame in 1973. He also produced albums by Townes Van Zandt and Waylon Jennings.
2013
President Barack Obama announced that Loretta Lynn would be awarded the Presidential Medal of Freedom. The press release read as follows: "Loretta Lynn is a country music legend. Raised in rural Kentucky, she emerged as one of the first successful female country music vocalists in the early 1960s, courageously breaking barriers in an industry long dominated by men. Ms. Lynn's numerous accolades include the Kennedy Center Honors in 2003 and the Grammy Lifetime Achievement Award in 2010."
2017
American singer, guitarist, songwriter, television host, and actor Glen Campbell died in Nashville, Tennessee at the age of 81. He became a patient at an Alzheimer's long-term care and treatment facility in 2014. Campbell released more than 70 studio albums and sold 45 million records worldwide. His hits include: 'By the Time I Get to Phoenix', 'Wichita Lineman', 'Galveston' and 'Rhinestone Cowboy'. His guitar playing can be heard on 'Strangers in the Night' by Frank Sinatra, 'You've Lost That Lovin' Feelin'' by The Righteous Brothers and 'I'm a Believer' by The Monkees.