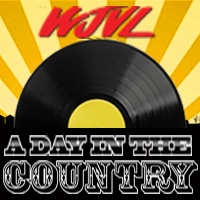 November 20th:
1887
Born on this day in Delaney, Arkansas, was Eck Robertson, fiddle player, mostly known for commercially recording the first country music songs in 1922 with Henry Gilliland. He died on Feb 15th 1975.
1930
Born on this day in Princeton, Jackson County, Alabama, was Curly Putman, Jr., songwriter. His biggest success was "Green, Green Grass of Home" (1964, sung by Porter Wagoner), which was covered by Elvis Presley, Johnny Darrell, Gram Parsons, Joan Baez, Jerry Lee Lewis, Johnny Cash, Roberto Leal, Merle Haggard, Bobby Bare, Joe Tex, Nana Mouskouri, and Tom Jones. He also co-wrote "D-I-V-O-R-C-E" with Bobby Braddock. He died on October 30, 2016 aged 85.
1946
Born on this day in Athens, Alabama, was Roger Murrah, songwriter and music publisher who has written hits for artists including Waylon Jennings, Alan Jackson, Al Jarreau, and Alabama. Murrah was inducted into the Nashville Songwriters Hall of Fame in 1995.
1954
Bartenders in Hammond, Indiana requesed that disc jockeys at WJOB radio stop playing Ferlin Husky's "The Drunken Driver," about an intoxicated driver who causes a crash that kills two children; the song "is hurting business," the union claimed.
1970
Merle Haggard was at #1 on the Country album chart with The Fightin' Side of Mewhich was recorded live in Philadelphia, on Valentine's Day 1970.
1972
Loretta Lynn released "Rated "X"" which became Lynn's sixth #1 country single as a solo artist. The song dealt with the stigma faced by divorced women during the early '70s, and was regarded as somewhat controversial at the time, due to its frank language.
1975
Born on this day in Phoenix, Arizona, was Dierks Bentley country music artist who has scored eighteen singles on the country singles charts, of which nine have reached #1. His debut single "What Was I Thinkin'", as well as "Come a Little Closer", "Settle for a Slowdown", "Every Mile a Memory", "Free and Easy (Down the Road I Go)", "Feel That Fire", "Sideways", "Am I the Only One", and "Home".
1977
Born on this day was Josh Turner singer and actor who scored the 2006 US Country #1 album Your Man. Haywire, released in 2010, produced his biggest hit, the #1 "Why Don't We Just Dance" and another #1 "All Over Me".
1982
Special guests on this week's syndicated US music television series The Glen Campbell Music Show included Willie Nelson who performed "On the Road Again" and "Always on My Mind". And then with Glen Campbell played "Mammas Don't Let Your Babies Grow Up to Be Cowboys", "Crazy", "Old Friends" and "Uncloudy Day".
2000
Faith Hill was at #1 on the US Country chart with Breathe her fourth studio album. It won a Grammy Award for Best Country Album and Breathe is one of the most successful country/pop albums to date. It has shipped over eight million copies in the US and the album debuted at #1 on the Billboard 200, a first for the country artist.
2013
Duck The Halls: A Robertson Family Christmas by The Robertsons from the cast of A&E reality television series Duck Dynastywas at #1 on the US Country chart. The album features a number of traditional seasonal songs as well as originals written and performed by the Robertsons. Special guests include country stars Luke Bryan, George Strait, Josh Turner and Alison Krauss.
2013
Loretta Lynn, Oprah Winfrey and Bill Clinton were among those presented the Presidential Medal of Freedom during ceremonies by President Barack Obama in Washington, D.C. Presenting the award to Loretta, President Barack Obama said "Over 50 years after she cut her first record and canned her first vegetables, Loretta Lynn still reigns as the rule-breaking, record-setting queen of country music."
2014
Ty Herndon came out as a homosexual in an interview with People. He was the second major country artist to do so, following Chely Wright in 2010.