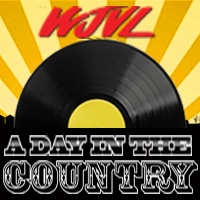 January 2nd: On this day
1926
Born on this day was Harold Bradley, American country and pop guitarist. As a session musician into the 1970s, he performed on hundreds of albums by country stars such as Patsy Cline, Willie Nelson, Roy Orbison, Elvis Presley and Slim Whitman. Bradley was inducted into the Country Music Hall of Fame in 2006
1936
Born on this day in Fort Worth, Texas, was Roger Miller the singer, songwriter, musician and actor, best known for his honky tonk-influenced novelty songs. His best known songs included the chart-topping country/pop hits "King of the Road", "Dang Me" and "England Swings", all from the mid-1960s. A lifelong cigarette smoker Miller died on October 25, 1992 of lung and throat cancer at the age of 56.
1948
Born on this day in Indiana, was Don Von Tress, singer, songwriter who wrote Achy Breaky Heart." Originally titled "Don't Tell My Heart" it was recorded by The Oak Ridge Boys and The Marcy Brothers, its name was later changed to "Achy Breaky Heart" and recorded by Billy Ray Cyrus on his 1992 album Some Gave All.
1974
Tex Ritter, the American country music singer and movie actor died 10 days before his 69th birthday. Ritter who was popular from the mid-1930s into the 1960s scored over 15 US country hits including "I'm Wastin' My Tears on You" and 'You Two-Timed Me One Time Too Often".
1980
Kenny Rogers was at #1 on the country album charts with Greatest Hits, (the album reached #1 on both the Pop and Country charts in the US), and featured three singles that were not included on any of Rogers' studio albums: "Lady" (written and produced specifically for Rogers by Lionel Richie), "Love The World Away" (a top five country and top 20 pop hit that was featured on the soundtrack of the box-office smash Urban Cowboy) and "Long Arm of the Law". This was also Rogers' third #1 album of the year. (the other two being Kenny and Gideon).
1993
Garth Brooks was at #1 on the US Country chart with his fourth studio album The Chase. The album featured his version of the Little Feat song "Dixie Chicken", and "Night Rider's Lament" the classic cowboy song that had been previously recorded by Jerry Jeff Walker and Chris LeDoux.
2003
Shania Twain was at #1 on the US Country chart with her fourth studio album Up! The album debuted at #1 on both the Top Country Albums chart and the Billboard 200, after selling 874,000 copies in its first full week of release, it then stayed in the Top 100 of the Billboard chart for more than 60 weeks.
2015
Little Jimmy Dickens died aged 94 of cardiac arrest after suffering a stroke a few days earlier. The American country music singer was famous for his humorous novelty songs, his small size, 4'11" (150 cm), and his rhinestone-studded outfits (which he is given credit for introducing into country music live performances). At the time of his death, he was the oldest living member of the Grand Ole Opry.
2018
American record producer, songwriter, music publisher, and musician Rick Hall best known as the owner of Fame Studios in Muscle Shoals, Alabama died aged 85. Hall almost single-handedly established the town of Muscle Shoals as a crucible of some of the greatest soul music to be produced in America in the Sixties and Seventies. Artists who recorded at Fame in subsequent years include Jason Isbell, Tim McGraw with his hit "I Like It, I Love It", the Dixie Chicks, George Strait, Martina McBride, Kenny Chesney and others.