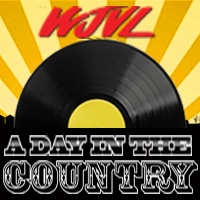 January 10th:
1948
Loretta Webb married Oliver Vanetta Lynn, commonly known as "Doolittle", "Doo" or "Mooney" (for running moonshine), after courting for a month. Mooney was 21 years old; Loretta was 15. In an effort to break free of the coal mining industry, the couple moved from Butcher Hollow to the logging community of Custer, Washington when she was 16 years old and seven months pregnant with the first of their six children. Over the course of their often-tumultuous nearly 50-year marriage, Doolittle was instrumental in developing Lynn's musical talent and country music career.
1952
Audrey Williams filed for divorce from Hank Williams for the second time in four years.
1962
Patsy Cline released "She's Got You" as the follow-up to her last hit "Crazy". Penned by Hank Cochran, the single peaked at #1 on the Country charts and has since been covered by many artists including Rosanne Cash, Ricky Van Shelton, LeAnn Rimes, and Jimmy Buffett.
1969
Johnny cash was at #1 on the US Country charts with his version of the Carl Perkins song, "Daddy Sang Bass." The record was nominated in the CMA awards category of Single of the Year by the Country Music Association in 1969.
1981
"I Think I'll Just Stay Here and Drink" by Merle Haggard was at #1 on the US Country charts. Taken from his from the album, Back to the Barrooms it became Merle Haggard's twenty-sixth #1 country hit. The single stayed at #1 for one week and spent a total of twelve weeks on the country chart.
1998
Retro Country USA, a weekly two-hour syndicated radio program spotlighting major country hits of the 1980s (along with some from the 1970s and early 1990s), premiered. The show was hosted by Tampa radio personality Ken Cooper.
2008
Charley Pride received a lifetime achievement award from the Mississippi Arts Commission. In the early to mid-1970s Pride became the best-selling performer for RCA Records since Elvis Presley, scoring 39 #1 hits on the Billboard Hot Country Songs charts.
2009
Taylor Swift performed two songs – "Love Story" and "Forever & Always" as the musical guest on NBC's TV Saturday Night Live.