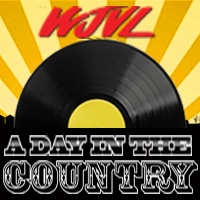 January 31st:
1973
Merle Haggard was at #1 on the Billboard Country album chart with It's Not Love (But It's Not Bad). The title track was the lead off single which also reached #1 and gave Haggard his thirteenth #1 on the country chart.
1977
Winners at this years American Music Awards included: Loretta Lynn, Glen Campbell, Conway Twitty, Charley Pride, Willie Nelson, Olivia Newton-John and The Eagles. Johnny Cash became the first country artist to win the Award of Merit.
1987
Born on this day, was Tyler Hubbard, Country pop artist who is one half of the platinum-selling duo Florida Georgia Line who scored the 2012 Country #1 album Here's to the Good Times. He shared the New Artist of the Year Award from the Academy of Country Music Awards in 2013.
2006
The Johnny Cash biopic Walk The Line received five Oscar nominations, with Joaquin Phoenix and Reese Witherspoon up for best actor and actress.
2010
Taylor Swift became the youngest country music artist and also the youngest person to win the Grammy Award for Album of the Year for her album Fearless. Swift also won three more awards that night for Best Country Album (Fearless), Best Female Country Vocal Performance ("White Horse"), and Best Country Song ("White Horse").
2013
Randy Travis pleaded guilty to his August 7 incident (when he was found lying in the road, unclothed and smelling of alcohol). He received two years probation, a $2,000 fine and a 180-day suspended jail sentence.