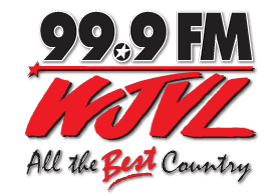 WJVL

&

Iron Country

want to send an area farmer to Farm Aid!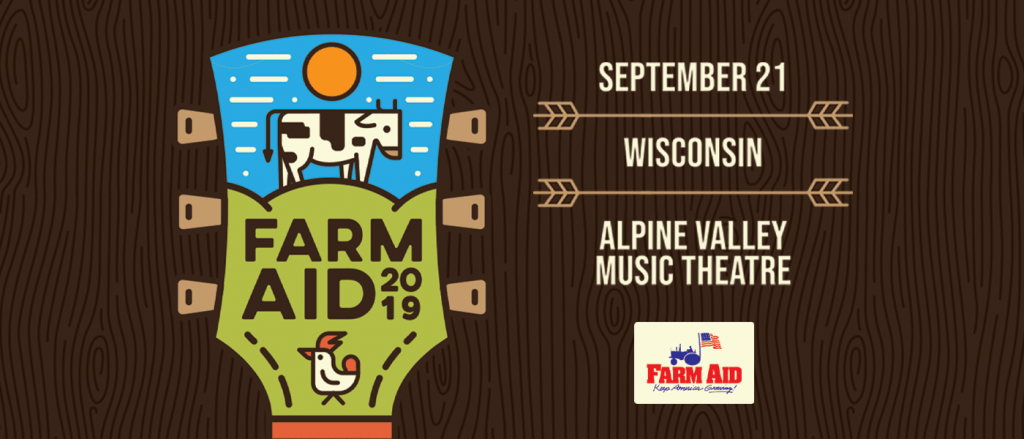 Do you know a farmer that could use a break and some entertainment?  Nominate them below for a chance to win a pair of tickets to Farm Aid 2019!
Want to win tickets for yourself?
BIG RADIO "NOMINATE A FARMER FOR FARM AID 2019" OFFICIAL CONTEST RULES
These are the rules governing the NOMINATE A FARMER FOR FARM AID 2019 promotion on the following Big Radio stations: Iron Country 1490 & 101.9 and 99FM WJVL. This contest runs from August 16 through September 16, 2019.
1.     There is no purchase necessary to become eligible to win.
2.     In order to nominate/register a farmer, an official entry form must be completed on-line at www.ironcountry.fm/farmaid or www.wjvl.com/farmaid.  Nominations containing the same information as the online form may also be submitted via mail to Big Radio/WJVL, PO Box 5001, Janesville WI  53547-5001.  Mail-in entries must be received at the studio location no later than 5pm on September 13, 2019 to be eligible.  All entries become property of Big Radio and will not be returned. Big Radio reserves the right to retain any or all contest materials for any reason that Big Radio deems crucial to the completion of the contest, or reasons relating to publicity and/or advertising.  Big Radio shall have no responsibility for failure to win or claim any prize based on difficulties with telephone, facsimile, email, or internet difficulties, or any circumstances in any contest.
3.      Entrants will complete an entry form that nominates a farmer they know to win a pair of tickets to Farm Aid.  As part of the entry process, each entry must include either a photo of the nominated farmer with a farm implement of some kind OR a nomination story (150 word limit) OR both.   Photos and/or stories may be used in promotion of the contest and entering gives Big Radio/WJVL the express right to use entry materials for promotional purposes without further compensation.
4.     Incomplete entries will be deemed null and void.  Registration/nomination dates are August 16, 2019-Septmber 13, 2019.
5.     Prize is awarded follows:  One winner will be randomly drawn from all entries received during the registration period, and will be announced Monday, September 16th on Iron Country 1490 & 101.9 and 99FM WJVL. One winner will receive two (2) admission passes to Farm Aid 2019 at Alpine Valley Music Theatre in East Troy, WI on Saturday, September 21st. Prize value is approximately $500.
6.     Winner will be notified via telephone, and will pick up his/her prize at Big Radio/WJVL Studios, One South Parker Drive, Janesville WI during regular business hours M-F 8am-5pm.  Prizes unclaimed by the deadline will be re-awarded.
7.     Limit of one nomination/registration per person per day. You may not nominate an individual more than once, however multiple nominations of different farmers will be allowed at the rate of 1/day. Maximum of 30 entries per person allowed for the entire length of the contest.  There is no limit to the number of entries for any nominated farmer coming from different, eligible individuals.  If the maximum number of entries per person is exceeded, all entries for that specific person will be deemed null and void.
8.     Employees of Big Radio, contest sponsors and their immediate family members are not eligible to enter to win.  Immediate family includes the spouse, grandparents, parents, brothers, sisters, children, and grandchildren of the employee and his/her spouse. This also includes individuals for whom the employee is current legal guardian.
9.     This contest is open to all eligible U.S. residents 21 and over within a 100 mile radius of the Big Radio broadcast facilities. Contestants must possess a valid photo I.D. or other means of I.D. acceptable to Big Radio.  Big Radio reserves the right to disqualify any winner if the contest rules have been violated in any way. Contest void where prohibited.
10.  Big Radio shall have no responsibility for failure to win or claim any prize based on difficulties with external circumstances.
11.  All winners of a prize valued at $600 or more are responsible for all taxes on prize awarded. Winner must complete the appropriate tax forms at the Big Radio studios, and provide a valid photo ID before receiving the prize.
12.  Big Radio reserves the right to use the nomination story, voice and/or picture of any and all nominees/winners for promotional and broadcast purposes.
13.  Prizes awarded are not redeemable for cash. No prize is transferable. No substitution for a prize will be made at the request of winner.
14.  In the event the winner is subject to or the subject of any order or legal process issued by any governmental agency having jurisdiction over the affairs of the winner (i.e. garnishment, child support order, judgment, lien, and the like), Big Radio delivery of the prize to the official representative of the governmental entity claiming a right to the prize shall be thus deemed as Big Radio awarding the prize to the winner. Big Radio shall be entitled to rely in good faith, upon any documents presented by the representative seeking to collect the prize in lieu of the winner. Big Radio shall not be liable for any claim by any winner for damages incidental thereto.
15.  Big Radio shall have no responsibility for contestant's inability or failure to participate, failure to win or claim any prize based on malfunction or difficulties with telephone, cell phone, texting, email, or internet access, or any other circumstances in any contest beyond Big Radio's control.
16.  A copy of these rules are available upon request via email:  events@bigradio.fm.