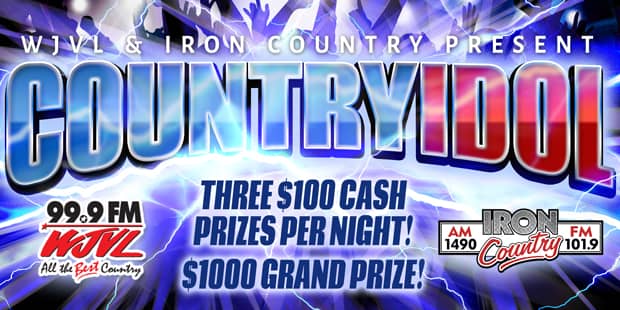 WJVL &

Iron Country

are teaming up for a brand new spin on the karaoke contest you know and love!
  Introducing…

COUNTRY IDOL

!
Each week, our top three contestants will win $100 and advance to the Bazinga Classic Pub & Grill Battle Finale with a chance at the

$1,000 top prize

!  Plus, your chance to win great door prizes each night!
Registration starts at 6:30 pm, singing starts at 7 pm at each event!
JOIN US AT OUR UPCOMING IDOL STOPS:

Thursday, September 30th @ Pettit's Lakeview
1901 WI-59, Milton, WI 53563
---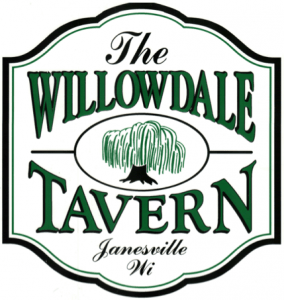 Thursday, October 7th @ Willowdale Tavern
5905 W, WI-11, Janesville, WI 53548
---

Thursday, October 14th @ The Rock Bar & Grill
101 Maple Ave, Beloit, WI 53511
---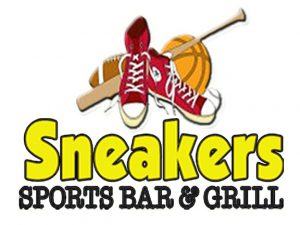 Thursday, October 21st @ Sneakers Sports Bar & Grill
1221 Woodman Rd #100, Janesville, WI 53545
---

FINALE – Thursday, October 28th @ Bazinga Classic Pub & Grille
1110 Kellogg Ave, Janesville, WI 53546
---
Registration starts at 6:30pm, singing starts at 7pm at each event!
"Country Idol" Fall 2021 Official Rules:

1.  Eligibility:   Any person residing in the WJVL/Iron Country listening area is eligible to participate provided:  A) They are 21 years of age or older.  B) They have not won the grand prize in any WJV-IDOL event within the past 24 months.  C) They do not derive their primary source of income from musical performance.
2.  To participate:  Attend scheduled Country Idol appearances as heard on 99.9 FM, WJVL & 101.9/1490 Iron Country from 9/30/2021-10/28/2021.  View the list of venues at www.wjvl.com & ironcountry.fm.
3.  Qualifying Events:  At each venue, except for the Bazinga finale event 10/28/21, persons wishing to compete should request an entry ticket from the WJVL/Iron Country official on duty.   Contestants will be selected at random from all entries accumulated during the live appearance times and invited to perform one country song from the available library of Karaoke selections at the venue.  Contestants may not provide their own music but must choose from available selections at each venue.  Solo performers only, no duo/group performances.  The maximum number of contestants at any audition venue will be (20) twenty.   Contestants must be present when their entry is called to be eligible to perform.
4.  All contestants at each venue will be evaluated by a 3-judge panel (selection of the judges at each event is at the discretion of Big Radio and may or may not be unique to each event) using consistent criteria at each event.  The judging results and scores will not be revealed to any participant or spectator and will be used solely to determine each event's three qualifiers who will be invited to the finale event on 10/28/21 at Bazinga Classic Pub & Grille in Janesville.
5.  At each event (except for 10/28/21), the top three scoring contestants based on cumulative judge scoring, will each be declared qualifiers for the finale event and will each win $100 in cash.   Contestants are able to qualify only once during the contest and may only win one cash prize leading up to the finale event.  Cash prizes will be awarded in a manner and form determined by Big Radio.
6.  By registering, you give Big Radio and the participating venues the unlimited permission and authorization to use your name, likeness, image, photo, performance video and voice recording, entry materials, and any other contest-related materials in promotional and advertising displays, print ads, announcements, commercials, web site publication and other digital platforms without any further compensation at any point in the future.
7.  At each event, the three judge panel will score each contestant on a weighted scale of criteria including vocal ability, stage presence, continuity (how well the performance elements fit together) and overall quality.   Judging sheets used throughout the contest are consistent in their scoring methods.  No judging sheets of any kind will be made available to any performer either before or after the contest.
8.  The Country Idol Finale event will be a judged event with pre-determined judges from a variety of backgrounds.   The judges will select one winner at the finale event based on the same criteria applied in the preceding rounds of the contest.
9.  Decisions by contest judges at each event including the finale are final.  In the event of a tie in the vote scoring, the winner will be determined by the decision of a majority of the judges, with the decisions of the judges being final.
10.  Three "qualifiers at large" will be selected at random from all entries received during a special registration period during the finale appearance at Bazinga Classic Pub & Grille on 10/28/2021.  The "qualifiers at large" will be announced throughout the finale and invited to perform 'on the spot' during the finals performances with equal consideration by the judges for the grand prize.
11.  The winner at the Country Idol Finale will receive a $1000 cash prize (to be awarded in the form of a check upon verification of eligibility).
12.  All decisions of Big Radio regarding the execution of the contest and interpretation of the rules are final.
13.  WJVL/Iron Country reserves the right to disqualify any contestant not conforming to the rules of the promotion at any time.
14.  WJVL/Iron Country and their promotional partners are not responsible for any errors or omissions contained in these rules and reserve the right to correct such errors, if any, without any penalty or liability.
15.  WJVL, Iron Country, Big Radio, participating sponsors, and their parent and subsidiary companies are not responsible for any liabilities arising directly or indirectly from participation in the contest or the award or use of any prizes, and offer no warranty or other guarantees regarding acceptance of the prize except as may be outlined directly herein.
16.  Employees and immediate family members of WJVL, Iron Country, and all other properties owned by Big Radio and participating sponsors are not eligible to enter.   The term "immediate family" includes spouses, parents, grandparents, grandchildren, brothers, sisters and children of an employee.
17.  Winner is responsible for any taxes or fees associated with winning the prize, including but not limited to federal and state income tax, state sales tax, title and registration and license fees.
18.  No purchase necessary to play or enter.  Void where prohibited.
19.  Contest opens 9/30/2021 and closes 10/28/2021.