WJVL is headed to Country Thunder July 18-21 in Twin Lakes, WI!  And we want YOU to come party with us!  

We're giving away pairs of daily Country Thunder tickets!  Plus, one grand prize winner will get a pair of 4-day passes!

And this year, we want to give even MORE people the chance to win!
Check out the registration dates below, you don't need to be present to win!
One entry will be allowed per person/household per location, however you can win at multiple locations. Winning tickets at a Thunder Stop does not disqualify you from participating in or winning other contests such as the UTV giveaway or daily call-in contests.  See complete rules below.
Stop by one of our Thunder Stops for your chance to win:
CHECK BACK FOR UPDATES!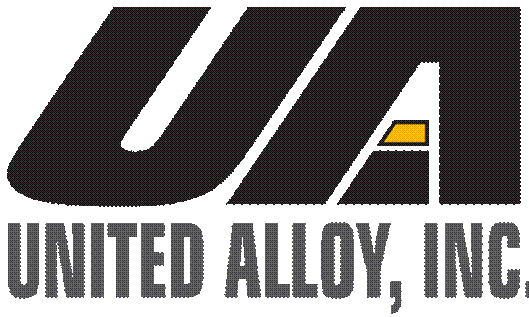 Saturday, May 18th 11a-1p @ United Alloy
4100 Kennedy Rd, Janesville, WI 53545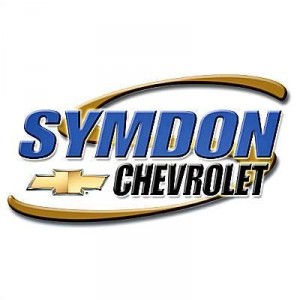 Saturday, June 15th 11a-1p @ Symdon Chevrolet
369 N Union Rd, Evansville, WI 53536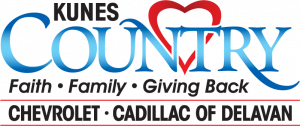 Saturday, June 22nd 11a-1p @ Kunes Country Chevy Cadillac
1231 Geneva St, Delavan, WI 53115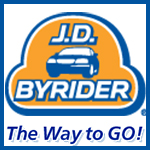 Friday, June 28th 4p-6p @ JD Byrider
3316 N Pontiac Dr, Janesville, WI 53545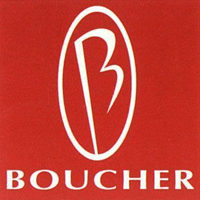 Wednesday, July 3rd 1p-3p @ Frank Boucher
4001 Milton Ave, Janesville, WI 53546

 Saturday, July 13th 10a-12p @ Bud Weiser Motors
2676 Milwaukee Rd, Beloit, WI 53511

 Wednesday, July 17th 4p-6p @ Kunes Country Chevrolet Buick GMC
1350 WI-67, Elkhorn, WI 53121
 (Dates/times subject to change. Listen to 99.9 WJVL for updates)
2019 Country Thunder Ticket Giveaway Rules
1. Eligibility: Unless otherwise specified or identified by WCLO/WJVL and/or its affiliates as ineligible to participate, eligible contestants must be listeners of the radio stations, living or working within the general coverage areas (Southern Wisconsin and Northern Illinois) and legal U.S. residents 18 years of age or older to play or win any prize. Listeners to the station audio streams are eligible under the same conditions as listeners of the terrestrial signals, with the restriction that any prizes won are the sole responsibility of the stream listener to claim and procure. Stream listeners agree to abide by any additional conditions that may apply in their state of residence regarding contest participation and conditions of winning any prize.
2. To Play: Register to win tickets at various locations as announced on WJVL (99.9fm) or posted on the station's website (www.wjvl.com). At each location, registration sign-up will be available a minimum of four days prior to the giveaway event. Limit of one entry per person per day per location.
3. At the final event, winners will be drawn at random from all entries received. Eight winners will receive a two single-day admissions to the 2019 Country Thunder Music Festival in Twin Lakes, WI. A grand prizewinner will receive a pair of four-day passes to the festival. All single day pass winners will also be eligible to win the grand prize. There is a limit of one daily pair pass win and one four-day pass win per person, per location.
4. Ticket winners need not be present at the final giveaway events. Winners not present will be notified by telephone number provided on their entry and must pick up tickets at the WJVL offices at 1 South Parker Drive, Janesville, WI during regular business hours within 10 business days of winning. (Business hours are Monday-Friday from 8am-5pm). ID may be requested before tickets are transferred. Tickets will not be mailed. Tickets not picked up after 10 business days will be re-awarded.
5. Country Thunder Tickets won may not be transferred or sold. Any violation may be subject to legal consequences by the ticket winner from the ticket owner (Country Thunder Music Festivals, LLC).
6. Only official entry forms may be used to enter the contest.
7. Missing information (blank fields) or illegible information may render an entry ineligible. If an entry field does not apply to a contestant's situation (for example, if you are not working but are asked for employer) it is acceptable to enter "n/a", "none" or some other non-specific response.
8. Entrants should be aware of the potential tax consequences of winning any prize. Awards of prizes valued at $600 or more will be reported to the IRS.
9. All entry materials become the property of WCLO/WJVL and will not be returned.
10. By participating in any contest or event, you give WCLO/WJVL the unrestricted authorization to use your submitted information including name, city of residence, photo, voice recording, video recording, entry materials or likeness in promotional materials without further compensation.
11. WCLO/WJVL reserve the right to disqualify any entry not conforming to the rules of the promotion at any time. WCLO/WJVL also reserves the right to refuse participation in contests to groups or individuals who have been determined to have violated contest rules, acted in a manner inconsistent with the generally accepted behaviors exhibited at station events or created a dangerous or otherwise disruptive situation by their presence.
12. WCLO/WJVL and its contest and promotional partners assume no responsibility for entry fraud committed by any entrant. In the event it is determined that an ineligible entrant wins a prize, WCLO/WJVL reserve all rights to the ownership and return of the prize and all costs associated with remedying any prize award to an ineligible entry or entrant.
13. Employees and immediate family members of WCLO, WJVL and participating sponsors are not eligible to participate. The term "immediate family" includes spouses, grandparents, parents, siblings, children and grandchildren of the contestant.
14. The decisions of WCLO/WJVL station management as to the interpretation of these rules are final. By participating, contestants agree to be bound by the decisions of WCLO/WJVL station management in any disputes arising from the participation in or execution of the contest.
15. Failure to comply with any published contest rules is grounds for immediate disqualification from the contest.
16. Bliss Communications Inc., and all its subsidiary operations including WCLO and WJVL are not responsible for any liabilities arising directly or indirectly from the award or use of the prize.
17. No purchase necessary to play. Void where prohibited.