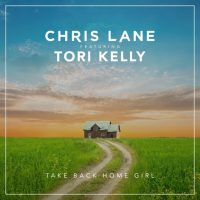 North Carolina native and former college baseball star, Chris Lane was part of a wave of contemporary country singers who rode the R&B-friendly wake left by Sam Hunt in 2014, he had roots in bro country — his first major supporting tour was with Florida Georgia Line in 2014 —
His single "Fix," arrived in 2015 and became a hit, reaching 11 on the U.S. Country Charts.  Then 2016 saw the singles "Let Me Love You" and "For Her" before the full-length album Girl Problems arrived in late summer 2016.
Tori Kelly is a California-born talent show veteran, appearing on Star Search, America's Most Talented Kids, American Idol and more… became a D.I.Y. star through her YouTube videos and home-recorded debut album.  Making a name for herself… almost completely on her own!