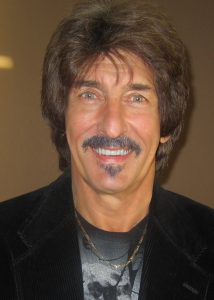 ON AIR: Weekends and Weekday fill-ins
HOMETOWN:  Kansas City, MO
HOW DID YOU GET STARTED IN RADIO? I think I've always been in the entertainment business in one way or another. Whether it was playing in bands, being a television spokesperson, writing radio jingles, or doing voice-overs . It's something that I'm very passionate about, and I'm very proud to be a part of such a great team at WJVL.
HOBBIES:  Spending time with family and friends, Boating, Spending time outdoors, Playing  guitar, & Chillin' in my recording studio.
FAVORITE COUNTRY ARTISTS: Tough question…Country music has changed so much! Young adults are rediscovering country music. I love some of the new "Rockier" stuff like Eric Church, Keith Urban, Brad Paisley, Kenny Chesney, etc. But still love the classics… Merle, Johnny, Hank & Willie.
FAVORITE QUOTE: "Become Who You Are"