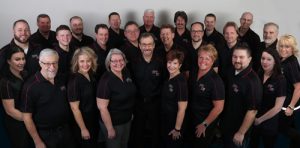 Your comments, questions and concerns matter to us. Feel free to give us your feedback. Here's who to contact.
General Contact Information

Mailing Address:
WJVL Radio
P.O. Box 5001
Janesville, WI  53547-5001
Street Address:
1 South Parker Drive
Janesville, WI  53545
Business Phone:
608-752-7895
Request/Studio & Text Line:
608-752-5500
**WJVL may record phone calls for possible playback on the air.
Management:
VP/General Manager – Mike O'Brien
Operations Manager – Ken Scott
Program Director – Justin Brown
Sales Manager – Shar Hermanson
Office & Traffic Administrator – Misty Lantz
Sports Director – Josh Golberg
Website Contact/Promotions Coordinator – Chet Daniels
Marketing Coordinator (50-50 Fridays) – Matt Mohr
Commercials – Jim Thomas
MinuteMan Press In-Box (emails):