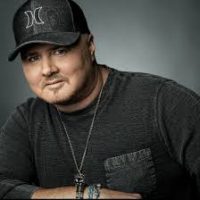 (Bio from Facebook) Robert Stowell has accomplished many things in the years he has been singing and entertaining all over the southeastern United States. However, Robert didn't always dream of being a famous musician. Growing up in the little town of Lehigh Acres Florida, a small town just outside of Fort Myers in the southwest part of the state, Robert dreamed of playing baseball in the big leagues. After making it to the AA Red Sox as a pitcher, Robert broke his ankle, ending his baseball career.
During this period after his baseball career, Robert's friends and family pushed him to become a country singer. Eventually he agreed, and started on a journey that changed his life forever. After a few years of playing fairs, festivals and many opening act spots, Robert created the Mud and Music movement that still is going strong today. He has played in more Mud Bogs than any other artist in The United States and still holds the nickname "King Of The Mud People."
Around 2011 He started playing shows with The Bellamy Brothers and Brantley Gilbert, at that time a very little known artist . In 2011 Robert moved to Texas to spread his love for country music in the Lone Star State, and build his fanbase through the Texas music community. That year He won East Texas Country Artist of the year, a huge achievement for a new Texas artist.
After hiring a whole new band, Robert amped his shows up another notch, and in 2012 won both Album of the Year and Entertainer of the Year. With his growing fan base and numerous awards under his belt, Robert Stowell was starting to live the dream. He had met with several record labels in Nashville and things were really starting to take off.
Robert took a short break from music, during which he got married to Christy Stowell and started to get his plans in place to return from his short hiatus. Robert and His new Wife Christy moved temporarily back to South Florida during this time. In the Summer of 2013, however, things took a tragic turn. Robert was diagnosed with a tumor on His pancreas, leaving him devastated and unable to pursue his love for music with any level of enthusiasm.
After this heartbreaking news Robert went to his long time friend and spiritual father, Tim Lighthall, and told his story to the entire church. They all gathered around Robert and prayed for him to recover. At this point, two strangers that Robert and his wife hadn't explained the situation to pointed at Robert's stomach and said, "Whatever is going on with you, it's a lie and God says it's gone." Several days later Robert went for another CAT scan and MRI.
After reviewing his tumor for a second time with the doctor, on a computer in the doctor's office, Robert was full of fear. But Robert went back to the cancer doctor a couple days later, and the the doctor told him enthusiastically, "It's gone! There's nothing there and we have no scientific reason as to where it went!" .
At that moment Robert gave his life and his career 100% to God. For the first time he could write songs and play his guitar, and God used him to create an entirely new sound called, "Country Worship." The summer of 2014 Robert's brand new CD " Fire Fall" will be done. A refreshed and healthy Robert Stowell, filled with The Holy Spirit, will be delivering it. Robert truly believes this is going to change the world for the better, and bring God's grace and will to every listener.
Robert says, "Above all things, I want to see the name of Jesus Glorified from my music, all over the Earth. That is my goal."