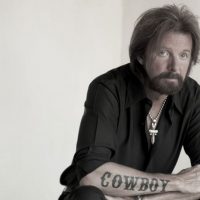 His voice has helped define the soundtrack of country music for two decades, and now Ronnie Dunn is poised to continue that legacy with the release of his now third solo album Tattooed Heart.
With 28 Academy of Country Music Awards, 20 Country Music Association Awards, two GRAMMY Awards and more than 30 million records sold as half of country music's legendary duo Brooks & Dunn, it's evident that Ronnie Dunn knows a thing or two about pleasing his fans.
Now, having embarked on a solo career after Brooks & Dunn ended its 20-year run in 2011, the acclaimed vocalist is getting back to basics and taking a grassroots approach to releasing new music and re-connecting with fans on a more intimate level.