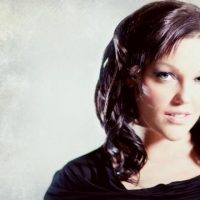 "Mr. Songwriter" as Harlan Howard was affectionately known is one of the most successful and prolific songwriters in country music. He penned over 100 Top 10 Hits, won more than 45 BMI Awards, and wrote relevant classic country songs such as "I Fall To Pieces," "Heartaches By The Number" and "Blame It On Your Heart". Even after his passing, his publishing companies continue to thrive under the direction of his widow, Melanie Howard.  His legacy lives on with the newly launched record label bearing his name, Harlan Howard Records and introduces flagship artist, Heidi Raye.
Heidi Raye grew up in the remote farming community of Dawson Creek, British Columbia.  Heidi told her parents at 5 years old that she didn't know where Hollywood was, but she needed to be there.  Her sights redirected to Music City, USA as a teenager when she discovered her love of singing and writing songs.  She remains singularly focused on that endeavor today.
In July 2016, Heidi Raye teamed up with Grammy, CMA and ACM award winning producer, Chuck Ainlay, to make a 5 song EP titled, "Worth A Shot."  "Chuck and I had great chemistry in the studio. I loved working with him and the A-list band at Sound Stage Studio; it was literally a dream come true" said Heidi.
The road to here was long and arduous for Heidi Raye, full of twists and turns. When one deal went south, a new opportunity emerged.   Heidi Raye understands you have to pay your dues.  She has respect for the process.  Her determination helped get her an audience at Harlan Howard Songs.  According to Harlan's widow, Melanie, "Heidi's talents are undeniable.  As a songwriter, she has "it" in spades; as a singer, she's the best I've ever worked with; as an entertainer, she's a little spitfire."  Heidi Raye is ready.   She is ready to hit the road in support of her new single and five-song EP, titled "Worth A Shot."