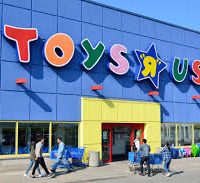 According to CNN Money, Toys 'R' Us is closing or selling, all of their stores in the United States, after being in business for 70 years.
Employees were notified earlier in the day (3/14/18) that the long time toy retail store will close or sell it's 800 stores coast to coast. This puts approx 33,000 jobs on the line. Store locations in our area include Janesville, Madison and Rockford.
This makes my family sad, as we shopped at the store often. Maybe more than "Dad" wanted to at times, but it was our "go to" store when my girls were invited to friends birthday parties and we needed to find a gift.
So for one last time, let's all sing along with that jingle from our childhood. "I don't want to grow up, I'm a Toys R Us kid…."
~Justin Brown