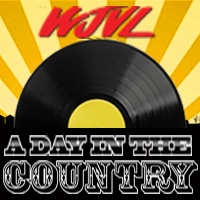 November 8th:
1927
Born on this day was Patti Page. Page's signature song, "Tennessee Waltz", recorded in 1950, was one of the biggest-selling singles of the 20th century, and is also one of the nine official state songs of Tennessee. She was the best-selling female artist of the 1950s and sold over 100 million records. Page died aged 85 on Jan 1st 2013.
1942
Born on this day in Florence, Alabama, was Donnie Fritts, session musician and songwriter. Fritts has been Kris Kristofferson's keyboardist for over forty years as of 2013. In 2008, he was inducted into the Alabama Music Hall of Fame. Songs which he wrote have been recorded by Charlie Rich and Jerry Lee Lewis.
1956
During recording sessions, Patsy Cline laid down four songs including Walkin' After Midnight, which was written for and rejected by singer Kay Starr. Originally Cline was not fond of Walkin' After Midnight, but after making a compromise with her label, she recorded it and it became Cline's first major hit single.
1977
Born on this day in Rockingham, North Carolina, was Bucky Covington, country music singer. He placed eighth on the 5th season of American Idol. His self-titled debut album, released on April 17, 2007 debuted at #1 on the Billboard Top Country Albums chart, and produced three hit singles: "A Different World", "It's Good to Be Us", and "I'll Walk".
1994
Born on this day in Chattanooga, Tennessee, was Lauren Alaina, who was the runner-up on the tenth season of American Idol. Her debut studio album, Wildflower, released on October 11, 2011 reached #2 on the US Country chart and featured the singles "Like My Mother Does", "Georgia Peaches"and "Eighteen Inches."
1999
Dixie Chicks released "Cowboy Take Me Away" from their album, Fly. The song's title is derived from a famous slogan used in commercials for Calgon bath and beauty products. It went on to reach #1 on the US Billboard Hot Country Singles & Tracks chart in February 2000.
2015
Charlie Dick, the widower of Patsy Cline, and a man who was very much responsible for helping to keep the artistic legacy of his late wife intact over the years, died in his sleep aged 81. Dick married Cline on Sept. 15, 1957, after meeting her the year before at a local dance.