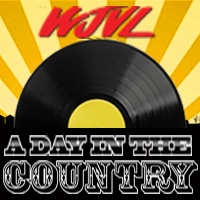 November 23rd:
1949
Born on this day in Cheverly, Maryland, was country music songwriter Charlie Black who has written singles for Anne Murray, Gary Morris, Earl Thomas Conley, Johnny Paycheck, and Phil Vassar. In 1991, the Nashville Songwriters Association International inducted Black into its hall of fame.
1962
Patsy Cline became the first woman in country music to headline her own show in Las Vegas at the Mint Casino, (the sign from which can still be seen at its new home on Pico Boulevard near La Brea in Los Angeles). Cline was paid $36,500 for the five week engagement.
1968
Tammy Wynette was at #1 on Billboard country chart with "Stand By Your Man". The song was selected by the Library of Congress as a 2010 addition to the National Recording Registry, which selects recordings annually that are "culturally, historically, or aesthetically significant".
1969
The state of California agreed to parole American Western swing singer Spade Cooley (he had served eight years for murdering his wife), one of the conditions was that he played a benefit concert for the Deputy Sheriffs Association of Alameda County. During the intermission, after a standing ovation, Cooley suffered a fatal heart attack in the backstage area.
1992
American country music singer Roy Acuff died aged 89. Known as the "King of Country Music," he was the first living artist elected to the Country Music Hall Of Fame. Acuff started his career in 1932 working for Dr. Hauer's medicine show, hired as one of its entertainers to draw a crowd to whom Hauer could sell medicines.
1992
Born on this day, was Miley Cyrus, daughter of Billy Ray Cyrus. She held minor roles in the television series Doc and the film Big Fish in her childhood. In 2006, Cyrus rose to prominence as a teen idol in the Disney Channel television series Hannah Montana, as Miley Stewart. In 2013, she was recognized as the "Artist of the Year" by MTV.
1999
Garth Brooks released his twelfth studio album, Garth Brooks and the Magic of Christmas, which peaked at #7 on the Billboard 200 chart, and #1 on the Top Country Albums chart. Two years after this album's release, Brooks released a reissue of this album, Songs from Call Me Claus, which contained most of the songs from this release.
2006
Carrie Underwood performed during halftime of the Tampa Bay Buccaneers-Dallas Cowboys NFL game at Texas Stadium in Irving.
2013
Willie Nelson was forced to postpone his current tour for a few weeks after a massive bus crash outside of Sulphur Springs in Texas. The crash left three of Willie Nelson's band members injured. Nelson, 80, was not on the bus at the time it crashed. The tour bus crashed into a bridge pillar on Interstate 30. The crash is believed to have happened because of the slippery conditions of the road due to the storm. Paul English injured his ankle, Billy English suffered a bruised hip and crew member Tom Hawkins had a cracked rib.