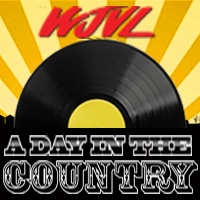 January 8th: On this day
1928
Born on this day in Tennessee, was Luther Perkins, guitarist who played an essential role in defining Johnny Cash's "boom-chicka-boom" rockabilly sound. Perkins is lauded in the title of Cash's Top 10 1959 single "Luther Played The Boogie". Perkins died in a house fire on Aug 3rd 1968 after he apparently went to sleep in the living room of his home while holding a lit cigarette.
1935
Born on this day in East Tupelo, Mississippi, was Elvis Presley. Before emerging as the "King of Rock & Roll," Presley made inroads in country, where he returned during his latter years. He was inducted into the Country Music Hall of Fame in 1998. Presley died on Aug 16th 1977.
1940
Born on this day, was Cristy Lane, country music and gospel music singer, best known for a number of major country hits in the late 70s and the early 1980s, including her cover version of the song, "One Day at a Time".
1979
American country music musician, singer, and songwriter Sara Carter died aged 80. She was the lead singer on most of the recordings of the historic Carter Family act in the 1920s and 1930s. In 1993, her image appeared on a US postage stamp honoring the Carter Family. In 2001 she was inducted into the International Bluegrass Music Hall of Honor.
1983
Special guests on this week's syndicated US music television series The Glen Campbell Music Showincluded Ray Stevens, who performed "Proud Mary" and "My Window Faces the South" and then with Glen Campbell played "Everything Is Beautiful."
1994
Faith Hill's first single release, "Wild One" was at #1 on the US Country chart. The song spent four weeks atop the Billboard chart, the longest for a debut release by a female artist since Connie Smith's debut "Once a Day" in 1964.
2001
Faith Hill took home three trophies at the American Music Awards at the Shrine Auditorium in Los Angeles. Tim McGraw won Favorite Country Male, The Dixie Chicks were named Favorite Country Band, and Billy Gilman won Favorite New Country Artist.
2014
The 10 most-played country songs on US radio during 2013, in descending order, were Darius Rucker's "Wagon Wheel," Lady Antebellum's "Downtown," Miranda Lambert's "Mama's Broken Heart," Florida Georgia Line's "Get Your Shine On," Brett Eldredge's "Don't Ya," The Band Perry's "Done," Randy Houser's "Runnin' Outta Moonlight," Easton Corbin's "All Over the Road," Jake Owen's "Anywhere With You" and Blake Shelton's "Sure Be Cool If You Did."
2015
The funeral for Little Jimmy Dickens was held at the Grand Ole Opry House, who had died on Jan 2nd aged 94. Dickens was entombed in the Cross Mausoleum at Woodlawn Memorial Park Cemetery in Nashville. He started as a member of the Grand Ole Opry in 1948 and became a member of the Country Music Hall of Fame in 1983. At the time of his death, he was the oldest living member of the Grand Ole Opry.
2016
American country singer-songwriter Red Simpson, best known for his trucker-themed songs died aged 81. His first #1 hit was with "Sam's Place," recorded by Buck Owens. In 1979, Simpson appeared for the last time on the charts with "The Flying Saucer Man and the Truck Driver."