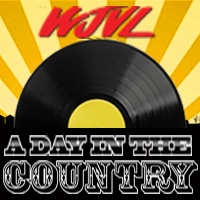 January 9th:
1951
Born on this day in Paintsville, Kentucky was Crystal Gayle (Brenda Gail Webb), country music singer best known for her 1977 country-pop hit, "Don't It Make My Brown Eyes Blue". An award-winning singer, Gayle has accumulated 18 #1 country hits during the 1970s and 1980s. She was also famous for her once nearly floor-length hair.
1979
Willie and Family Live the double live album by Willie Nelson was at #1 on the US Country charts. Recorded live at Harrah's in Lake Tahoe, Nevada in April 1978 at the height of Willie madness, the album features Emmylou Harris and Johnny Paycheck on some of the songs.
1982
Following a recommendation from the Hendersonville Chamber of Commerce, the City Commision dedicated Highway 31, known locally as Gallatin Road, as the Johnny Cash Parkway. A ceremony was later held in the parking lot at The House Of Cash.
2000
Shania Twain won the People's Choice award for Favorite Female Musical Performer at the CBS broadcast ceremony from the Pasadena Civic Auditorium in California.
2004
Songwriter Hugh Prestwood faced criminal charges in New York after authorities at Long Island MacArthur Airport discovered a loaded.38-caliber revolver in his carry-on luggage. Prestwood's songs include Trisha Yearwood's "The Song Remembers When" and Randy Travis' "Hard Rock Bottom of Your Heart."
2013
Taylor Swift was at #1 on the US Country album chart with Red. The album sold 1.89 million copies in its first three weeks and was nominated for Best Country Album and Album of the Year, marking Swift's second nomination for Album of the Year at the Grammys, following her 2010 victory with Fearless.