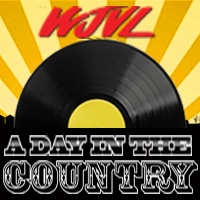 January 15th:
1950
Born on this day in Bexar, Arkansas, was David Lynn Jones, country music singer-songwriter. Between 1987 and 1994, Jones released four studio albums. His highest charting single, "Bonnie Jean (Little Sister)," peaked at #10 in 1987.
1969
Elvis Presley recorded the Mac Davis-penned "Don't Cry Daddy" at the American Studios in Memphis. In 1997 Lisa Marie Presley made a video of "Don't Cry Daddy" where she sings it as a duet with her dad. This video was presented on August 16, 1997, at the tribute concert that marked the 20th anniversary of Elvis' death.
1977
Emmylou Harris was at #1 on the US Country chart with her version of the Don Gibson song, "Sweet Dreams." Gibson originally recorded the song in 1956 with his version hitting the top ten of Billboard's country chart, but was eclipsed by the success of a competing version by Faron Young. The song which has become a country standard was also recorded by Patsy Cline.
1992
Garth Brooks' No Fences and Ropin' The Wind became the first country albums certified for shipments of 6 million, while his self-titled set went triple-platinum.
1992
Neil Young, Keith Richards, Jeff Beck, Jimmy Page, John Fogerty and Robbie Robertson were all gathered at the Waldorf Astoria Hotel in New York City when Johnny Cash was inducted into the Rock And Roll Hall Of Fame.
2010
Charlie Daniels was rushed to hospital after suffering a stroke while snowmobiling in Colorado. He recovered and was released two days later.
2010
Sisters Martie Maguire and Emily Robison from Dixie Chicks announced that their new side project would be known as Court Yard Hounds. Their debut album released in May of this year debuted at #7 on the Billboard 200 chart.
2014
Carrie Underwood topped a list by Forbes for the top Country music earners. During 2013 the singer brought in $31 million, which included earnings from endorsements of Olay and Vitamin Water, and her Blown Away album and tour. Kelly Clarkson, was at #2 on the list with $7 million, Scotty McCreery was #6 with $3 million and Kellie Pickler was #8 with $1.5 million.
2014
Trace Adkins entered alcohol rehabilitation after an alleged altercation with a celebrity impersonator on a cruise ship.