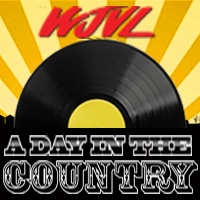 January 17th:
1945
Red Foley became the first country performer to record in Nashville, Tennessee. During the session at WSM-AM's Studio B, he recorded "Tennessee Saturday Night", "Blues in the Heart" and "Tennessee Border".
1955
Born on this day, at Fort Monroe in Hampton, Virginia, was Steve Earle, singer, songwriter. His song "Mustang Wine" was due to be recorded by Elvis Presley in 1975, but Presley did not turn up for the recording session and was later released as a single by Carl Perkins. His gritty 1986 album Guitar Town album became an influential signpost for the alt-country movement. Earle has been married seven times, including twice to the same woman.
1981
Eddie Rabbitt was at #1 on the US County chart with "I Love A Rainy Night." According to Rabbit, the song was 12 years in the making. Rabbitt had a collection of old tapes he kept in the basement of his home. While rummaging through the tapes one day in 1980, he heard a fragment of a song he had recorded one rainy night in the late 1960s. The song succeeded Dolly Parton's song "9 To 5" at the #1 position on the Billboard Hot 100 pop singles chart – the last time, to date, that pop chart featured back-to-back country singles in the #1 position.
1983
The rise in popularity of Country music was evident at The American Music Awards, where Kenny Rogers took home three citations, Willie Nelson was given two and Alabama was named Favorite Band.
1986
Reba McEntire became a member of the Grand Ole Opry show in Nashville, Tennessee, and has been a member ever since.
2000
Garth Brooks was named Artist of the Decade for the '90s during the American Music Awards at Los Angeles' Shrine Auditorium. He also won awards for Favorite Male Country Artist and Favorite Country Album, for Sevens.
2008
Reba McEntire and Kelly Clarkson embarked on the co-headlining 2 Worlds 2 Voices Tour, which began in Dayton, Ohio. The 39 date tour featured the two singers sharing the same band and stage and performing each other's songs.
2014
A new survey published asked the question, "What Country Star Would You Want On Your Side in a Bar Fight?". County artists who came out on top included: Brantly Gilbert, Trace Adkins, Blackberry Smoke and Blake Shelton.
2015
Canadian comedian, actor, director, journalist, author, playwright and composer Don Harron died aged 90. Harron is perhaps best known for the comedic character Charlie Farquharson from the country music television show, Hee Haw.