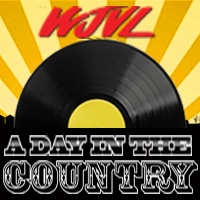 January 25th:
1924
Born on this day, American pedal steel guitarist and record producer Speedy West who was part of the regular Capitol Records backing band for Tennessee Ernie Ford and many others. He also played on Loretta Lynn's first single. He died on November 15, 2003.
1941
Born on this day, near New Albany, Mississippi, was Bobby Wood, session musician and songwriter most famous for his work as the Memphis Boys keyboardist. He wrote Crystal Gayle's "Half The Way" and Ronnie Milsap's "He Got You," and plays on Elvis Presley's "In the Ghetto", "Suspicious Minds" and "Always On My Mind."
1958
Marty Robbins was at #1 on the US Country charts with "The Story of My Life" which was written by Burt Bacharach and Hal David.
1980
At the age of 84, comedian George Burns became the oldest performer (to that time) to have a single in the top 40 of Billboard's Hot Country Singles chart with "I Wish I Was 18 Again." The song peaked at #15 on the chart.
1982
Kenny Rogers, Willie Nelson, Barbara Mandrell, Anne Murray and The Oak Ridge Boys all picked up trophies at the American Music Awards.
1999
Double Live the tenth album by Garth Brooks was at #1 on the US Country chart. As its name implies, it is a two-disc live album recorded during Brooks' second world tour in 1998. It became the best-selling live album in the US since Eric Clapton's Unplugged in 1992.
2007
Fugitive Christopher Daniel Gay (also nicknamed Little Houdini), escaped from custody at an Interstate 95 welcome center near Hardeeville, South Carolina, and made his way to Tennessee where he stole Crystal Gayle's tour bus. Gay drove the bus from Whites Creek, Tennessee, to the Daytona International Speedway in Daytona Beach, Florida, parking the bus in a VIP spot next to NASCAR Nextel Cup driver Jeff Gordon. Gay was arrested the following day and the bus was returned to Gayle. This episode inspired Tim O'Brien to write a song about his escape called "The Ballad of Christopher Daniel Gay."
2010
Reba McEntire was at #1 on the Country singles chart with "Consider Me Gone" a song written by Steve Diamond and Marv Green and the second single from her thirty-third studio album Keep On Loving You. The song became McEntire's thirty-fourth #1 single and is also her longest-lasting chart topper at four weeks.