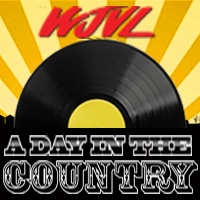 January 28th:
1949
Born on this day in Pautaxant, Maryland, was Eddie Bayers, session drummer who has worked with may artists including: George Strait, Elvis Presley, George Jones, Garth Brooks, Reba McEntire, Alan Jackson, Glen Campbell and Dolly Parton.
1950
Born on this day in New York City, New York, was Barbi Benton, model, actress and singer. Best known for her years as a regular on the country variety series Hee Haw, appearing in comic sketches with other cast members. Her record "Brass Buckles" (1975) was a top-five hit on Billboard's country singles chart. She was featured on the cover of Playboy Magazine several times (initially credited as Barbi Klein) and in nude photo layouts.
1970
Special guests on this week's Johnny Cash ABC television music variety show included, Glen Campbell, Marty Robbins and Nancy Ames.
1984
Country singer, songwriter Al Dexter died. Born Clarence Albert Poindexter, the American country musician and songwriter helped popularize the style of honky tonk and scored seven #1 hits in the 40's. He is best known for his 1944 hit "Pistol Packin' Mama" which became the 1943 marching chorus of the New York Yankees. The 1943 movie of the same name, made by the Republic Pictures, gave Dexter close to $250,000 in royalties.
1985
The recording took place for "We Are The World" the US equivalent of "Band Aid" at A&M Studios in Hollywood, Los Angeles. Written by Michael Jackson and Lionel Richie the all star cast included, Willie Nelson, Kenny Rogers, Waylon Jennings, Stevie Wonder, Tina Turner, Bruce Springsteen, Diana Ross, Bob Dylan and Ray Charles. The session was produced by Quincy Jones.
1985
Country music artists Alabama, Willie Nelson and Anne Murray each won two American Music Awards, while Loretta Lynn took home a special Award of Merit. Other winners include: Dolly Parton, Barbara Mandrell, Kenny Rogers, and The Oak Ridge Boys.
2004
Shock'n Y'all the eighth studio album by Toby Keith was at #1 on the US Country chart. The album has been certified 4 x Platinum in the US for shipments in excess of 4 million units.