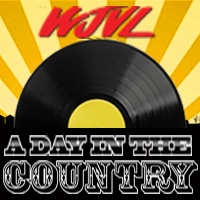 February 4th:
1962
Born on this day in Long Branch, New Jersey, was Clint Black, country music singer-songwriter, record producer, multi-instrumentalist and actor. Black made his debut with his Killin' Time album, which produced four #1 singles on the US Billboard Hot Country Singles charts. He has amassed more than 30 singles on the US country charts (of which 13 have reached #1). Black has also ventured into acting, having made a cameo appearance in the 1994 film Maverick, as well as a starring role in 1998's Still Holding On: The Legend of Cadillac Jack.
1963
Patsy Cline started what would be her last recordings at Bradley Studios cutting a dozen tracks including "Love Letters In The Sand", "Crazy Arms", and "The Blue Moon Of Kentucky."
1973
Charlie Rich was at #1 on the US country album chart with Behind Closed Doors. The album received three Country Music Association awards: Best Male Vocalist, Album of the Year, and Single of the Year, for the title song which gave the singer his first #1 hit.
1989
Old 8 x 10 the third album by Randy Travis was at #1 on the US Country chart. The album produced the singles "Honky Tonk Moon", "Deeper Than the Holler", "Is It Still Over", and "Promises". All of these except "Promises" reached #1 on the Hot Country Songs charts.
1989
Kenneth C. "Jethro" Burns American country musician, comedian, and mandolin player died aged 68. He was better known by his stage name Jethro from his years with Henry D. Haynes as part of the comedic musical duo Homer and Jethro beginning in 1936.
2005
Shania Twain was at #1 on the US country album chart with her Greatest Hits album, which featured 21 tracks from her three Diamond albums The Woman in Me, Come on Over and Up!. The album became the biggest selling country album of the year.
2007
Husband and wife, Tim McGraw and Faith Hill announced that they would return to the road in the summer of 2007 with Soul2Soul 2007 due to the success of Soul2Soul II.They aimed to visit US and Canadian cities they could not reach in 2006; the restart a year later was to still mainstain a mostly-summertime schedule, to accommodate their school-age children.