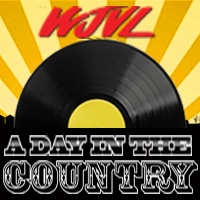 February 6th:
1962
Born on this day in Lubbock, Texas, was Richie McDonald country music singer, songwriter who from 1992 until his departure in 2007, was the lead singer of Lonestar. McDonald co-wrote several of the band's singles, and sang lead on all but one of them. Lonestar scored the 1996 US Country #1 hit "No News."
1967
Born on this day in South Lyon, Michigan, was Anita Cockerham, country music singer, songwriter, guitarist and record producer who made her debut on the US country charts with her first album Back to You. It produced the hit single "What If I Said", a duet with country music artist Steve Wariner, which reached #1 in 1998.
1971
The soundtrack album Little Fauss and Big Halsy was released, composed entirely of songs by country singer Johnny Cash (and is his 36th overal album). The album includes tracks written by Cash, Carl Perkins and Bob Dylan.
2005
American singer, songwriter, and manager Wyatt Merle Kilgore died. He co-wrote (with June Carter), "Ring Of Fire", which became a hit for Johnny Cash, ending Cash's three-year career slump, staying at #1 on the country chart for seven weeks in 1963. Kilgore started his career in country music as a teenage gofer for Hank Williams and ended as the manager of Hank Williams Jr.
2010
Wynonna Judd announced that she would reunite with her mother, Naomi Judd, to tour and record a studio album for the final time as The Judds by the end of 2010.
2012
Country singer Randy Travis apologized after being arrested on a charge of public intoxication outside a North Texas church. Denton County sheriff's spokesman Tom Reedy said police in the town of Sanger had arrested Travis after spotting a vehicle parked in front of a church and finding an open bottle of wine and Travis smelling of alcohol. The singer later said he head been out celebrating after the Super Bowl.
2013
Mindy McCready was committed to rehab for substance abuse and mental health assessment on the request of her family, who said she was unstable in the wake of her boyfriends David Wilson's death. She was released two days later.