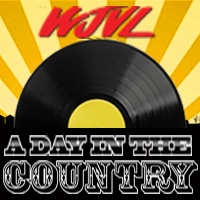 February 11th:
1908
Born on this day was Roba Stanley, country music singer who has been said to be the first woman to record country music, (others have pointed out that Samantha Bumgarner and Eva Davis recorded a session three months before Roba). She died on June 8, 1986.
1918
Born on this day in Chicago, Illinois, was Wesley Rose, music industry executive and record producer. Rose was a important part of the development of the country music industry. He was a driving force behind the creation of the Country Music Association.
1962
Born on this day in Kennett, Missouri, was Sheryl Crow, singer, songwriter and actress. In 2013, Crow signed a recording contract with Warner Music Nashville and, a few months later, released "Easy", the first single from the upcoming album, which became her first top twenty country radio hit.
1970
Special guests on this week's Johnny Cash ABC television music variety show included, Ray Charles, Neil Diamond and Tammy Wynette. Ray Charles performed a version of "Ring Of Fire", and a short version of "Walk The Line."
1975
Willie Nelson recorded "Blue Eyes Crying in the Rain" which went on to become his first #1 hit as a singer. Written by songwriter Fred Rose the song was originally performed by Roy Acuff and later by Hank Williams.
1979
Kenny Rogers was at #1 on the US Country music chart with his sixth studio album, The Gambler which has now sold over 35 million copies world wide.
1984
Merle Haggard reached #1 on the Billboard country chart with the Lefty Frizzell song "That's The Way Love Goes". At the Grammy Awards of 1985, "That's the Way Love Goes" won the Grammy Award for Best Male Country Vocal Performance.
2007
The Dixie Chicks won three awards at the 49th Annual Grammy Awards in Los Angeles: Record of the Year and Song of the Year (both for "Not Ready to Make Nice," the latter shared with songwriter Dan Wilson) and Album of the Year (Taking the Long Way). Carrie Underwood took the Best New Artist Award and Best Female Country Vocal Performance for "Jesus, Take the Wheel"; the song also earned a Best Country Song award for songwriters Brett James, Hillary Lindsey and Gordie Sampson. Also, country music pioneer Bob Wills – the longtime leader of the Texas Playboys – was a posthumous recipient of a Lifetime Achievement Award. Wills was recognized 32 years after his death.