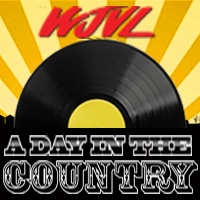 February 15th:
1917
Born on this day near Adairsville, Georgia, was Wally Fowler singer, manager, and music promoter and businessman. He founded the Oak Ridge Quartet, a gospel act that eventually became the Oak Ridge Boys. He was known as The Man with a Million Friends and Mr. Gospel Music, he died on June 3rd
1918
Born on this day in the Florida Panhandle, was Lawrence Hankins Locklin better known as Hank Locklin. A member of the Grand Ole Opry for nearly 50 years, Locklin had a long recording career and scored the hits, "Please Help Me, I'm Falling", "Send Me the Pillow That You Dream On" and "Geisha Girl". Locklin died on March 8, 2009.
1962
The second set of recording sessions for Ray Charles' Modern Sounds in Country and Western Music took place at United Recording Studios in Hollywood, California. Modern Sounds and the albums lead single, "I Can't Stop Loving You", were both certified gold by the Recording Industry Association of America in 1962, as each record had shipped 500,000 copies in the United States.
1979
Willie Nelson won two trophies during the 21st annual Grammy Awards in Los Angeles: Best Country Vocal Performance, Male, for "Georgia On My Mind"; and Best Country Vocal Duo or Group (shared with Waylon Jennings), for "Mammas, Don't Let Your Babies Grow Up To Be Cowboys."
1983
The TV film starring Johnny Cash, Murder in Coweta County was released in the US. Set in 1948, in rural Georgia, and based on a true story, Cash played Sheriff Lamar Potts in the film.
2012
A Kenny Chesney fan was arrested for trespassing on the singer's property. Melissa Mansfield of Murrieta, California, was arrested around 2 am and charged with trespassing and public intoxication. She was discovered in a bathroom near a swimming pool at his Nashville-area home. Chesney was not home at the time of the incident.