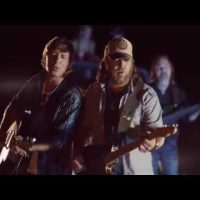 Following their debut single "Loving You Loving On Me," The Wilson Brothers Band is back with "It All Looks Good From Here" as the second single from their self-titled debut album which came out in early 2018.
"Our music is about what we experience," says Kyle Wilson, who serves as songwriter, lead guitar player, and lead vocalist for the band. "We don't take this life for granted and we love sharing our music with people who feel the same way. We are thankful for all the blessings that we have and we stay true to the teachings our parents and grandparents have handed down to us".
"We just try to be who we are. Nothing fancy, just a couple of small town guys from Alabama" says Chad Wilson, also a songwriter, lead vocalist, and frontman for the group. "We were taught to love and be thankful for the things we have…family, friends, and to not want much. So we write about those things".