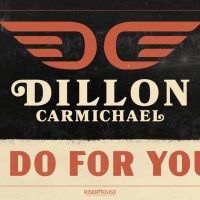 Dillon Carmichael has released his new EP & single, "I Do for You." The Kentucky native also happens to be the nephew of Eddie and John Michael Montgomery.
The song is written by Dillon and Jimmy Melton, and "I Do For You" features Dillon backed by pedal steel, fiddle, electric guitar, B3 organ and more. The single was produced by Phil O'Donnell at Nashville's Blackbird Studios in Nashville.
Learn more about him HERE and check out the song below!