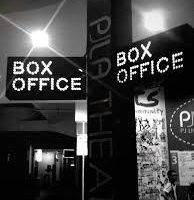 Are you excited to see any of these movies? Some are out now. Others will be in theaters in 2020.
The last movie my wife and I went to see was Ford vs Ferrari and we both loved it!
Here are some of the movies I'd like to go see next.
A Beautiful Day In The Neighborhood
Star Wars: The Rise of Skywalker
1917
Knives Out
Richard Jewell
Top Gun 2: Maverick
Which movies are you excited to go see?
~Justin Brown