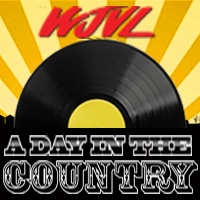 1937
Born on this day in Mishawaka, Indiana was pedal steel guitarist, Buddy Emmons. He was widely regarded as the world's foremost pedal steel guitarist of his day and was inducted into the Steel Guitar Hall of Fame in 1980. He recorded with artists including Linda Ronstadt, The Everly Brothers, Ernest Tubb, John Hartford, Ray Price, Judy Collins, and Ray Charles. Emmons died of a heart attack in Nashville, Tennessee on July 21, 2015.
1959
Johnny Horton recorded "The Battle Of New Orleans" during an evening session at the Bradley Film & Recording Studio on Nashville's Music Row. The song describes the 1815 Battle of New Orleans from the perspective of an American soldier; the lyrics are evidently intended to be comical. The song, which was written by Jimmy Driftwood, has been recorded by many artists but the singer most often associated with this song is Johnny Horton.
1968
Born on this day in Atlanta, Texas, was Tracy Lawrence, country music singer whose debut album Sticks and Stones was released in 1991, which produced his first chart single and first #1 hit in its title track.
1969
Loretta Lynn released the single "Woman of the World" which became the singers third #1 on the country charts. The track was taken from her LP Woman of the World / To Make a Man.
1972
Born on this day in Bracebridge, Ontario was Deric Ruttan, Canadian country music artist. In September 2007, Ruttan was awarded his first Canadian Country Music Award (CCMA) for Songwriter Of The Year. His first #1 as a songwriter was with friend and collaborator Dierks Bentleys' "What Was I Thinkin.'"
1978
Born on this day in Monticello, Kentucky, was Kevin Denney country music artist who made his debut on the country music scene with the release of his self-titled album (2001's Kevin Denney), which produced three chart singles, including "That's Just Jessie".
1998
Monument released The Dixie Chicks' first major label album, Wide Open Spaces, their first record with new lead vocalist Natalie Maines. At the 41st Grammy Awards, the album was awarded 2 Grammy Awards out of 3 nominations, winning Best Country Album and Best Country Performance by a Duo or Group with Vocal for the song "There's Your Trouble."
1999
The National Transportation Safety Board concluded that singer John Denver died in a 1997 airplane crash because he took off with too little fuel in one tank, had trouble switching to his backup tank and inadvertently put his plane into a roll while his attention was diverted. The board also blamed a builder's decision to relocate the fuel tank selector handle, an absence of markings on the handle and nearby fuel gauges, as well as Denver's lack of training in his new plane which caused the crash.
2004
Two songs performed by Alison Krauss in the movie Cold Mountain earned Oscar nominations for the songwriters: "You Will Be My Ain True Love," written by Sting; and "The Scarlet Tide," by T Bone Burnett and Elvis Costello. The film based on the bestselling novel of the same name by Charles Frazier, tells the story of a wounded deserter from the Confederate army close to the end of the American Civil War who is on his way to return to the love of his life, Ada Monroe.
2010
Shirley Collie Nelson, country music and rockabilly singer, yodeler, guitarist and songwriter died age 78. From 1963 to 1971, she was the second wife of country star Willie Nelson. The couple co-wrote his 1968 single "Little Things", and she is credited with writing his singles "I Hope So" (1969) and "Once More With Feeling" (1970).
2015
Garth Brooks was at #1 on the Country charts with his eleventh studio album Man Against Machine. The album also debuted at #4 on the Billboard 200 chart making it Brooks's lowest selling studio effort until the following album Gunslinger.