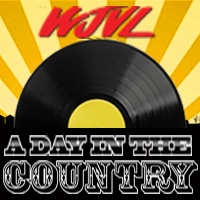 1919
Born on this day in Bristol, Tennessee, was Ernest Jennings Ford better known as Tennessee Ernie Ford. The television host scored an unexpected hit in 1955 with his rendition of Merle Travis' "Sixteen Tons". Ford died on October 17, 1991 exactly 36 years after "Sixteen Tons" was released, and one day shy of the first anniversary of his induction into the Country Music Hall of Fame.
1920
Born on this day in Shellman, Georgia, was Boudleaux Bryant, songwriter with his wife Felice. They wrote The Everly Brothers hits, "Bye Bye Love", "All I Have To Do Is Dream" and "Wake Up Little Susie" as well as "Raining In My Heart", which was a hit for Buddy Holly. Many other artists have recorded their songs including Charley Pride, Gram Parsons, Ray Charles, Jim Reeves, Red Foley. Bryant died on June 25th 1987.
1947
Hank Williams recorded "My Love for You (Has Turned to Hate)" in Nashville with Fred Rose producing and featuring Tommy Jackson (fiddle), Dale "Smokey" Lohman (steel guitar), Zeke Turner (electric guitar), and Louis Innis (bass). The track became his third single released on Sterling Records in April 1947.
1967
Dolly Parton released her debut album, Hello, I'm Dolly. It contained Parton's hits "Dumb Blonde" and "Something Fishy", both of which reached the top twenty on the country singles charts, and the album itself reached #11 on the country albums chart, a remarkable achievement, considering that Parton was largely an unknown at that point.
1989
Alabama released "If I Had You" the second single from the album Southern Star which went to #1 on the Country chart. It became the twenty-fifth #1 single for the group.
2002
American country singer, songwriter Waylon Jennings died in his sleep after a lengthy fight with diabetes. Jennings was the bassist for Buddy Holly following the break-up of The Crickets and released a series of duet albums with Willie Nelson in the late 1970s. He scored the 1980 US #21 single "Theme From The Dukes Of Hazzard", and was also the narrator on the television series. Jennings was also a member of The Highwaymen with Willie Nelson, Johnny Cash, and Kris Kristofferson.
2003
Earl Scruggs received a star on the Hollywood Walk of Fame. Also in this year, he and his musical partner Lester Flatt were ranked #24 on CMT's 40 Greatest Men of Country Music.
2005
Country music winners at the 47th Annual Grammy Awards included; Gretchen Wilson who won Best Female Country Vocal Performance for "Redneck Woman", Best Male Country Vocal Performance went to Tim McGraw for "Live Like You Were Dying" and Best Country Performance by Group went to Dixie Chicks for "Top of the World."
2009
A man was arrested for allegedly stealing the identity of country music singer-songwriter David Lynn Jones of Cave City who wrote the Willie Nelson #1 hit song "Living in the Promiseland". The identity theft began when Danny J. Sullivan allegedly stole Jones' driver's license while working for him and later opened a bank account, falsely submitted tax returns and used his social security number.
2010
Two men in a small pickup truck were killed after crashing into one of Trace Adkins's tour buses. The truck was believed to have crossed the "no passing" line in the center of the road which resulted in the crash. Several members of Adkins's band were aboard the bus, but did not suffer any major injuries. Adkins himself was not on board the bus at the time.
2011
Country music winners at the 53rd Annual Grammy Awards included; Best Female Country Vocal Performance – "The House That Built Me" – Miranda Lambert, Best Male Country Vocal Performance – "'Til Summer Comes Around" – Keith Urban, Best Country Performance by a Duo or Group with Vocals and Best Country Song – "Need You Now" – Lady Antebellum.
2012
President Barack Obama awarded Country singer Mel Tillis the National Medal of Arts for his contributions to country music. Tilis is known for his hits "I Ain't Never", "Good Woman Blues", and "Coca-Cola Cowboy".