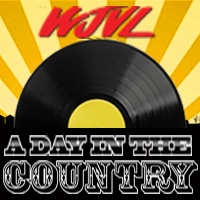 1925
Born on this day in Moultrie, Georgia was American country music guitarist Jimmy Bryant. Waylon Jennings had a hit with his song "Only Daddy That'll Walk the Line". Bryant died on September 22nd 1980 at the age of 55.
1963
Patsy Cline, Cowboy Copus and Hawkshaw Hawkins were all killed when the plane they were travelling in flew into severe weather and crashed in a forest near Camden, Tennessee, 90 miles from the destination. The Country artists had left for Nashville in a Piper Comanche piloted by Copas' son-in-law (and Cline's manager), Randy Hughes. The three had perfromed at a benefit concert at the Soldiers and Sailors Memorial Hall in Kansas City, Kansas for the family of disc jockey Cactus Jack Call, who had died the previous December in an automobile accident.
1973
Born on this day in Amarillo, Texas, was Trent Willmon, country music artist, who scored the 2006 top 20 album A Little More Livin'.
1980
The film Coal Miner's Daughter debuted in Nashville, and soon became the #1 box office hit in the United States. The film starred Sissy Spacek as Loretta Lynn and Tommy Lee Jones as her husband Mooney Lynn. The film received seven Academy Award nominations, winning a Best Actress Oscar for Spacek.
1982
Born on this day American singer-songwriter and fiddle player Amanda Shires. She has performed as a member of the Texas Playboys, Thrift Store Cowboys and Jason Isbell & the 400 Unit, as well as in a duo with Rod Picott. In 2019, she joined The Highwomen alongside Brandi Carlile, Maren Morris and Natalie Hemby.
1983
CMT was launched at 6:19 PM CST. Originally called CMTV but always "Country Music Television." (The "V" was dropped in response to a complaint by competitor MTV), CMT beat its chief competitor, The Nashville Network (TNN), on the air by two days. CMT was positioned to play country music videos 24 hours a day, seven days a week, while TNN was geared toward programming lending itself to a "country lifestyle". The very first video clip to air on CMT was a performance clip of country music legend Faron Young's classic 1971 hit, "It's Four in the Morning".
1986
Steve Earle released his debut album Guitar Town. It topped the Billboard country album charts, and the title song reached #7 on the country singles charts. Earle was also nominated for two 1987 Grammy Awards, Best Male Country Vocalist and Best Country Song, for the title track. It was one of the first country music albums to be recorded digitally.
2009
Taylor Swift made her primetime television TV acting debut, in CSI: Crime Scene Investigation as Haley Jones. Unfortunately, the singer was stabbed in the heart with a pair of scissors. Over 20 million viewers watched the episode.
2012
Lionel Richie released Tuskegee which featured 13 of his hit songs performed as duets with country stars including Sugarland's Jennifer Nettles, Jason Aldean, Tim McGraw, Blake Shelton, Darius Rucker, Rascal Flatts, Kenny Chesney, Billy Currington, Little Big Town, Shania Twain, Kenny Rogers, Willie Nelson and Jimmy Buffett. The album became his first #1 album for more than 25 years.
2013
Connie Sanders King was charged with both felony and premeditated first-degree murder in the death of country music manager Thomas Colucci at their Coffee County, Tennessee, home. Colucci had worked with country singer Jo Dee Messina. The 37-year-old woman who masterminded the fatal shooting of her fiancee by her estranged husband had maintained for eight months he was the victim of a random home invasion.