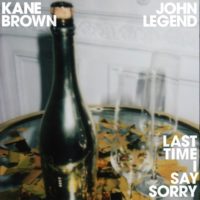 Kane Brown has added to his collaborations collection by teaming with John Legend for the new ballad, "Last Time I Say Sorry."
"Last Time I Say Sorry" was co-written by Kane, Legend, Matt McGinn and Andrew Goldstein, who also produced the track. Kane and Legend initially connected during an episode of The Voice in which Kane was a guest performer, while Legend served as a coach.
Kane and Legend will make their national television performance debut of "Last Time I Say Sorry" on ACM Presents: Our Country on April 5 at 7 p.m. CT on CBS.