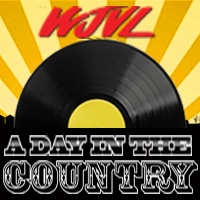 1934
Born on this day in San Antonio, Texas, was Vivian Liberto the first wife of Johnny Cash, and the mother of singer-songwriter Rosanne Cash. During their courtship, Cash and Liberto wrote each other over 10,000 pages of love letters, forming the basis of her autobiography, titled I Walked the Line: My Life with Johnny, which was published in 2007. She died on May 24, 2005.
1936
Born on this day, was Roy Orbison, singer, songwriter, who had a 1964 UK & US #1 single with "Pretty Woman" plus over 20 US & 30 UK Top 40 singles. Orbison grew up in Texas and began singing in a rockabilly/country and western band in high school until he was signed by Sun Records in Memphis. As a member of Traveling Wilburys, he had a 1988 UK #21 single with "Handle With Care". Orbison died on December 6th 1988.
1961
Red Foley was acquitted of federal income tax evasion charges in a trial that ended with a hung jury. His highly successful Country TV show Ozark Jubilee was canceled partly because of the charges.
1972
Jerry Lee Lewis was at #1 on the Billboard Country Singles chart with "Chantilly Lace." Written by Jerry Foster, Bill Rice, and The Big Bopper, who released the song in 1958, the song depicts one side of a flirting telephone conversation, with a young man talking about what he likes about his girlfriend.
1981
George Strait released what would become his first major hit "Unwound" the lead-off single from his debut album Strait Country when it peaked at #6 on the United States Billboard Hot Country Singles chart. Dean Dillon and Frank Dycus originally wrote the song for Johnny Paycheck, but, Paycheck was in jail at the time.
1992
A 13 mile stretch of Mississippi Highway 23 was renamed 'Tammy Wynette Highway' after the late country music queen.
1996
George Strait released his sixteenth studio album Blue Clear Sky which became his tenth US Country #1. The album produced four singles. The title track, "Carried Away", "I Can Still Make Cheyenne", and "King of the Mountain".
1997
Winners at the 32nd Annual Academy of Country Music Awards included: Top Female Vocalist of the Year – Patty Loveless, Top Male Vocalist of the Year – George Strait, Top Vocal Group – Sawyer Brown, Top New Female Vocalist of the Year – LeAnn Rimes, Top New Male Vocalist of the Year – Trace Adkins and Song of the Year went to LeAnn Rimes for "Blue."
2002
Kenny Chesney released No Shoes, No Shirt, No Problems which became his first US Country #1 album. It produced five singles on the US Billboard Hot Country Songs chart between 2001 and 2003. In 2004, the album was certified quadruple platinum by the Recording Industry Association of America (RIAA) for sales of over four million copies in the United States.
2006
Joe Don Rooney guitarist with Rascal Flatts married Tiffany Fallon the former beauty queen and Miss Georgia USA 2001 and Miss USA 2001 2nd Runner-Up and 2005 Playmate of the Year. The couple were featured in the Playboy Cyber Club's celebrity photographer section, with the nude pictorial of Tiffany being shot by Joe Don himself.
2009
Evansville declared this day 'Taylor Swift Day' as the singer kicked off her first headlining tour at Roberts Stadium with Kellie Pickler opening. Swift also received a key to the city.
2017
The Andrew Johnson Hotel in Knoxville, Tennessee, where Hank Williams stayed on December 31, 1952, hours before his death, made headlines after mayor Tim Burchett announced that Knox County would seek proposals to redevelop the building, sparking re-interest in the circumstances and events surrounding Williams' final hours.