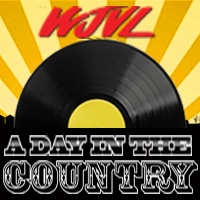 1931
Born on the day was Maxine Brown. She performed with siblings Jim Ed and Bonnie Brown as The Browns. The siblings' first chart single "Here Today and Gone Tomorrow" peaked at #7 in 1955, and in 1956, their recording of "I Take the Chance" was a #2 hit on the country charts. She died on January 21st 2019 age 87.
1944
Born on this day, was Herb Pedersen, musician, guitarist, banjo player, and singer-songwriter who has worked with numerous musicians including Earl Scruggs, The Dillards, Smokey Grass Boys, Gram Parsons, Emmylou Harris, Dan Fogelberg, Stephen Stills, Linda Ronstadt, Kris Kristofferson, John Prine, Jackson Browne, and John Denver. He was also a member of The Desert Rose Band who had the 1988 US Country #1 hit "He's Back and I'm Blue."
1950
Born on this day was American singer-songwriter Kacey Jones. She co-wrote the Mickey Gilley hit "I'm the One Mama Warned You About" (credited as Gayle Zeiler), and found success as a performer through the band Ethel & The Shameless Hussies. Jones died on September 1, 2016 after a long battle with cancer.
1959
Born on this day in Bellshill, Scotland was Sheena Easton, singer and actress. Sheena Easton is the only artist in the history of the US Billboard charts to have a top 5 hit on each of the Billboards key charts consecutively: "Morning Train (9-5)" (Pop, Adult Contemporary), "We Got Tonight" w/Kenny Rogers (Country), "Telefone (Long Distance Love Affair)" (Dance), and "Sugar Walls" (R&B).
1970
Tammy Wynette released her seventh studio album Tammy's Touch which peaked at #1 on the Billboard Country Albums chart, Wynette's second album to top the chart. The album's first single, "I'll See Him Through", peaked at #2 on the Country Singles chart, and the second single, "He Loves Me All the Way", peaked at #1, Wynette's eighth song to top the chart.
1976
Dolly Parton, Emmylou Harris and Linda Ronstadt performed together for the first time during a recording of the syndicated Dolly! TV show. The show's opening theme was "Love Is Like A Butterfly" and the show's closing song was "I Will Always Love You", both #1 hits for Dolly in 1974, and both sung by Dolly on the show.
1992
Liberty Records released "The River" by Garth Brooks, the fifth and final single from his third album, 1991's Ropin' the Wind, which became his ninth #1 hit on the Billboard country charts.
1998
"If You See Him/If You See Her" by Reba McEntire, along with the duo Brooks & Dunn was released. The song reached #1 on the Billboard Hot Country Singles & Tracks giving McEntire her twenty-ninth #1 single, and Brooks & Dunn their twelfth.
2001
Monticello, Georgia, renamed Highway 83 the Trisha Yearwood Parkway, honoring its most famous former resident.
2004
Loretta Lynn released her forty-second solo studio album Van Lear Rose. The album was produced by Jack White, then of the White Stripes and was widely praised by critics, peaking at #2 on the US Billboard Top Country Albums chart and at #24 on the Billboard 200, the most successful crossover album of Lynn's 60-year career.
2011
Jason Aldean was at #1 on the country chart with My Kinda Party, his fourth studio album. The album received a Nomination for the 54th Grammy Awards for Best Country Album.
2011
A judge in Iowa ruled that 71-year-old David Allan Coe could continue a lawsuit that stemed from an incident in June 2008 at the Prairie Meadows Racetrack and Casino in Altoona, Iowa, that resulted in Coe being arrested. Coe had been gambling when an altercation happened after Coe hit the jackpot on a slot machine. There was confusion as security guards gave him orders that he did not comply with because, as he states, he couldn't understand them because of hearing loss. The situation escalated until Coe was tackled by two sheriff's, detained, and eventually jailed.
2019
This One's for You by Luke Combs went back to #1 on the Country album chart for another 7 weeks. The album continued to return to #1 intermittently during 2018 and 2019. Its total of 50 weeks at the top of the chart tied the record for the longest time spent atop the chart by an album.