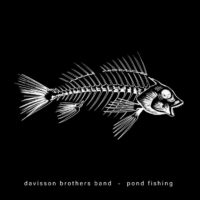 The Davisson Brothers Band, hailed as Rolling Stone Country's "10 New Country Artists You Need to Know," boast musical foundations that are classic, obvious and etched in stone. Singer Donnie Davisson commands attention with his working-class, Van Zant-like vibe. The rest of the band (guitar player extraordinaire Chris Davisson and drummer Aaron Regester) gives body to a punchy, throw-down sound with echoes of the Marshall Tucker Band, Skynyrd, Bon Jovi, ZZ Top, Neil Young and 38 Special.
The sonics are based in old-school rock 'n' roll, while the messages support all-American fundamentals: family, self-determination and satisfaction in a job well done. The Davisson Brothers Band has emerged as a regular component on the festival circuit, including a performance at CMC Rocks the Hunter Festival in Australia that underscored their bona fide hit down under, "Po' Boyz." From Chris' convincing solos to Regester's powerful backbeats, the instrumentals are conveyed with sinewy directness, while Donnie brings vocals with a ferocity that continues to connect with their fans around the world.
To learn more about the band, CLICK HERE.