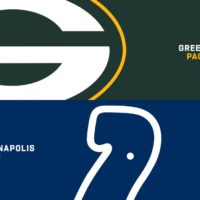 The Green Bay Packers vs. the Indianapolis Colts game this Sunday was originally on the schedule for a typical Noon start time. The NFL has flexed the game to a 3:25pm kickoff. Our Packers Radio Network coverage will now start with pre-game at 1pm on 99.9 WJVL.
This week 11 match up should be a good one with two elite quarterbacks  in Aaron Rodgers and Philip Rivers, both late in their careers putting it all on the line!
The Colts are 6-3 on the season so far, while the Packers are coming off a hard fought win against Jacksonville last Sunday and are 7-2.
#NFL #GoPackGo