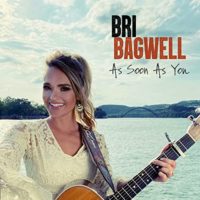 From the time she began writing poems in her childhood, to teaching herself how to play a dusty old piano and guitar, to performing shows at age 14, Bri Bagwell has followed a singular path towards music. Singer/songwriter, Bagwell, has seven #1 Texas radio singles, multiple Female Vocalist of the Year Awards, and four albums to her credit. The New Braunfels, Texas-based artist is known for her rousingly fun live performances and trailblazing artistry.
"I wrote this song by myself, and I think it was one of those that was written in under 30 minutes. Songs don't always happen like that for me, but when they do, I know the song is really honest and personal," the performer tells CMT.com.
Learn more about Bri HERE.