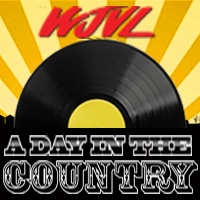 1910
Born on this day, was Spade Cooley, American Western swing musician, big band leader, actor, and television personality. His career ended in 1961 when he was arrested and convicted for the murder of his second wife, Ella Mae Evans. Cooley died on November 23, 1969.
1933
Born on this day in Atlanta in Cass County, Texas, was Nat Stuckey country singer. He recorded for various labels between 1966 and 1978, charting in the top 10 of Hot Country Songs with "Sweet Thang", "Plastic Saddle", "Sweet Thang and Cisco" and "Take Time to Love Her." He died on Aug 24th 1988.
1966
Born on this day, was Tracy Byrd, country music singer, songwriter, who broke through on the country music scene with his 1993 single "Holdin' Heaven", which reached #1 on the Billboard Hot Country Singles & Tracks charts. Although he did not land a second #1 until 2002's "Ten Rounds with Jose Cuervo", Byrd has charted more than thirty hit singles in his career, including eleven additional Top Ten hits. He has also released nine studio albums and two greatest-hits albums.
1979
Born on this day in Sonoita, Arizona country was singer Mark Wystrach, lead singer with Midland. Their second album Let It Roll went to #1 on the Country album chart. Midland was nominated for two Grammy Awards in 2018: Grammy Award for Best Country Song and Grammy Award for Best Country Duo/Group Performance, both for "Drinkin' Problem."
1994
Joe Diffie started a four week run at #1 on the Billboard country singles chart with "Pickup Man".
2003
Wynonna Judd who was arrested for drunk driving near Nashville, Tennessee, lost her driver's license for one year and was orderd to perform 200 hours of community service. Judd, was pulled over on Nov 13 for driving 47 miles per hour in a 30 mile per hour zone. After consenting to a Breathalyzer, Judd blew a .175 – more than twice the state's legal limit of 0.08 percent.
2007
Carrie Underwood released "All-American Girl" the second single from Underwood's second studio album, Carnival Ride. The song reached #1 on Hot Country Songs chart and spent two weeks at the top making it her her seventh #1 single altogether.
2008
Paramedics were called to country singer Mindy McCready's Nashville home after an apparent suicide attempt; they transported her to a hospital after finding wounds on her wrists.
2012
Glen Campbell's Malibu Mansion sold for $4.45m. The singers home which has about 6,500 square feet of living space for just four bedrooms, featured travertine floors and African mahogany cabinetry, and a theater room, billiard room, office, 8-person spa, outdoor dining area with full kitchen, ocean views, and proximity to Point Dume.
2013
Taylor Swift donated $100,000 to the financially beleaguered Nashville Symphony, that, two years ago, gave Taylor its prestigious Harmony Award. Taylor was no stranger to supporting music institutions in Nashville, she had also recently given a $4 million donation to the Country Music Hall of Fame and Museum.
2016
Benny Birchfield, the widower of country music singer Jean Shepard, was injured following an attack at his home in Hendersonville, Tenn, where two others died. One of the victims was Icie Hawkins, granddaughter of Shepard and Hawkshaw Hawkins.