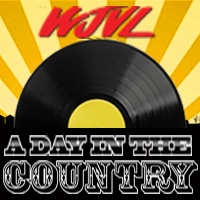 1939
Born on this day in Keiser, Arkansas was Ed Bruce. He is best known for writing the 1975 song "Mammas Don't Let Your Babies Grow Up to Be Cowboys" and recording the 1982 country # hit "You're the Best Break This Old Heart Ever Had". He also co-starred in the television series Bret Maverick with James Garner during the 1981-82 season.
1954
Born on this day in Creston, Iowa was drummer and session musician John Robinson. He has worked with many Country artists including Clint Black, Martina McBride, Toby Keith, Wynona Judd, Crystal Gayle, Faith Hill as well as Michael Jackson's multiplatinum Off the Wall album and the charity single "We Are the World."
1970
Lynn Anderson was at #1 on the US Country charts with "Rose Garden". Written by Joe South, the song was also a major pop hit internationally, topping the charts in Australia, Canada, New Zealand, Ireland, Norway and hitting the top three in the United Kingdom. Anderson's version of "Rose Garden" remains one of the most successful country crossover recordings of all-time.
1977
Glen Campbell and his wife, Sarah, filed a $2-million lawsuit against Us magazine, claiming invasion of privacy among other charges. Campbell maintained the magazine had promised not to mention their previous marriages in a story on the couple.
1983
Born on this day in Huntingdon, Tennessee, was Jessica Andrews, country music singer. At the age of 15 in mid-1999, she made her debut on the Billboard Hot Country charts with the single "I Will Be There for You", from her debut album Heart Shaped World, released in 1999.
1991
Garth Brooks was at #1 on the US country chart with his third studio album, Ropin' the Wind. The album repelaced his previous album No Fences at the #1 postion, where it enjoyed a combined 18 weeks at the top of the charts.
2009
Lady Antebellum were at #1 on the US Country chart with "Need You Now". It won four Grammy Awards in 2011, including Song of the Year and Record of the Year, the first country song to win both honors since 2007, and only the second ever.
2014
Songwriter and producer Ed Penney died at his home in Nashville age 89. Penney was best-known for a run of successful singles he co-wrote and produced for Terri Gibbs in the '80s, including her debut single and signature song, "Somebody's Knocking'" which earned her a 1981 CMA Horizon Award and a Grammy nomination for Best Country Song.