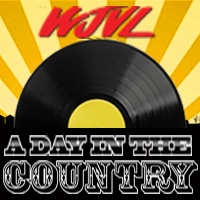 1930
Born on this day in Maryville, Tennessee, was Jack Greene the country musician nicknamed the "Jolly Green Giant". His best known song is the 1966 #1 hit "There Goes My Everything." He died at home on March 14, 2013, from complications of Alzheimer's disease two months after his 83rd birthday.
1943
Born on this day in Vienna, Missouri was country singer Leona Williams. She was a backing musician for Loretta Lynn and Merle Haggard, to whom she was married between 1978 and 1983. She also charted eight times on Hot Country Songs, with her only Top 40 hit being a duet with Haggard titled "The Bull and the Beaver."
1956
Johnny Cash started a regular Saturday night spot on the Louisiana Hayride, broadcast from the Auditorium in Shreveport, Louisiana.
1959
Born on this day in Herrin, Illinois, was David Lee Murphy country singer, songwriter, who scroed the 1995 US Country #1 hit "Dust On The Bottle."
1971
Lynn Anderson was at #1 on the country music chart with "Rose Garden." The title track from her album stayed at the #1 position for four weeks. Anderson received a Grammy Award for the song for Best Female Country Vocal Performance.
1974
Born on this day was John Rich, country music singer-songwriter. From 1992 to 1998, he was a member of the country music band Lonestar, in which he played bass guitar and alternated with Richie McDonald as lead vocalist. In 2003, he joined Big Kenny to form the duo Big & Rich, who released three albums on Warner Bros. Records as well as ten singles, including the #1 hit "Lost in This Moment". In addition to his work in Big & Rich, John has co-written singles for Faith Hill, Keith Anderson, Jason Aldean and Gretchen Wilson.
1991
Alan Jackson released "I'd Love You All Over Again" as the last single from his debut album, Here in the Real World. The song was Jackson's first #1 single on the Billboard Hot Country Singles & Tracks chart.
2012
Lady Antebellum singer Hillary Scott married Nashville-based drummer Chris Tyrrell. The two first met in college and reconnected when Lady Antebellum and fellow country music band Love and Theft, in which Tyrrell was the drummer at the time, both served as opening acts on Tim McGraw's Southern Voice tour in early 2010.